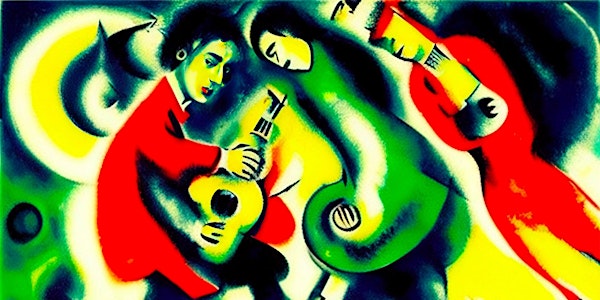 Middle EU Jazz Band
Slovenska-italijanska jazz zasedba razvaja s kombinacijo klasik in avtorskih skladb progressive jazza, rocka, bluesa in funka
Date and time
Sat, 11 Feb 2023 20:00 - 23:00 CET
Location
Prulček - live music venue 2 Prijateljeva ulica 1000 Ljubljana Slovenia
About this event
Middle EU jazz band je Slovensko-Italijanska zasedba z repertoarjem jazzovske klasike in avtorske glasbe, ki jo slogovno lahko opredelimo kot mešanico progresivnega jazza, rocka, bluesa in funka.
Cilj skupine je razvijati jazz kulturo v Sloveniji in občinstvu ponuditi nekaj novega. Njihov prvi koncert je bil na Sv. Gori, kjer so občinstvu predstavili jazzovske standarde v ritmih funka, rocka in bluesa.
Middle EU jazz band še ni imel velikih nastopov, a so posamezni člani že nastopali na Melodijah morja in sonce in San Remu ter prejeli nagrado strokovne žirije pri izboru za Eurovizijo leta 2002. Občinstvo lahko pričakuje navdušujoč večer poln dinamične in globoke glasbe, ki bo slušatelje popeljala v svet Jamesa Bonda ali Superjunaka.
Zasedba
Franko Reja - kitara
Patrik Quaggiato - bobni
Vid Cukjati - saksofon
Branko Kumar - klavir
Davide Tomasetic - kontrabas
About the organiser
The power of music is undeniable. It can be used to bring people together, to heal broken hearts, or even change the world.