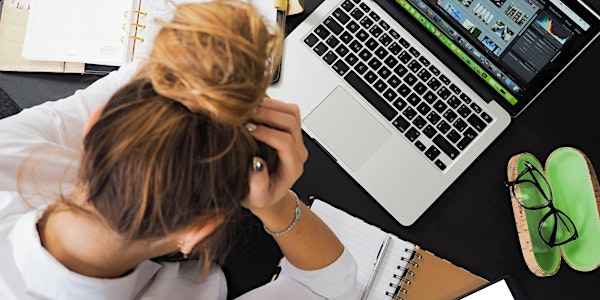 Migraine in the Workplace - For Employers, Managers & Business Owners
Learn how migraine affects people in the workplace and what can be done to help them
About this event
This talk is primarily aimed at employers, managers and business owners who may be unaware of how migraine affects their employees and colleagues.
You will learn about some simple measures that can be put in place to help migraineurs to cope with an attack at work. These and other measures will help to prevent presenteeism (The act of staying at work despite being sick and not being able to do anything) and improve productivity in your workplace.
Dr. Mary Kearney is a GP with Special interest in Migraine. She is also co-author of the Irish College of GP's Quick Reference Guide to Migraine, which is intended as a guide to help GPS to better help their migraine patients. Dr. Kearney will speak about the symptoms and effects of migraine on people from a medical perspective. www.marykearney.eu
Mr. Leonhard Schaetz, Global Market Access Director with Novartis in Switzerland will speak about the Migraine Care Program, a program devised to look at how management and employees can work together to help mitigate the effects of migraine in the workplace...
"Worksite migraine intervention/education programs are effective in significantly reducing disability, resource utilization, work-loss, cost of productivity loss, and non-workplace impairment associated with migraine." https://headachejournal.onlinelibrary.wiley.com/doi/10.1111/head.13933
Claire Bradley is a chronic migraineur and businesswoman who has worked for years in international companies. She has spoken at many Migraine Ireland events about how migraine has affected her working life and the dramatic effect it has had on her family and life in general.
Migraine is a complex neurological condition that affects over 500,000 people in Ireland. 14% of migraine sufferers are living with chronic migraine, experiencing migraine attacks 14 days or more per month. This chronic condition has a debilitating effect on people's working and social lives.
Chronic migraineurs spend on average 19 hours per month in darkness or isolation.