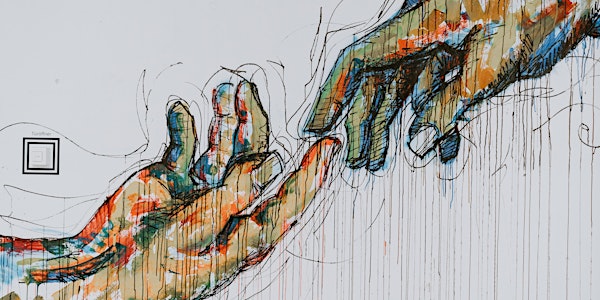 Migrant health research networking knowledge exchange: Arts based seminar
A seminar for networking, knowledge exchange & dissemination of migrant health research outcomes, through Irish World Music Café
When and where
Location
The Irish World Academy of Music & Dance 3 Log Na gCapall V94 NCF8 Luimneach Ireland
About this event
This inaugural refugee and migrant health national seminar will provide an inclusive and participatory space for networking, knowledge exchange and dissemination of migrant health research outcomes, through Irish World Music Café (Arts and Music). With support from the Health Research Board, this seminar is co-designed by PART-IM research cluster (Participatory and Arts-Based Methods Involving Migrants in Health Research) (Lead: Professor Helen Phelan) and the School of Medicine's World Health Organisation Collaborating Centre for Migrants' Involvement in Health Research (Director: Professor Anne MacFarlane) and Doras (NGO for Refugees and Migrants). The seminar will provide a platform to showcase migrant health research outcomes. It also includes the launch of PART IM resources for arts based research and showcasing of a WHO guidance resources developed in UL. Keynote speakers will include a representative from the WHO European Region Migrant Health Team, Professor Helen Phelan, Professor Ailish Hannigan and Professor Anne MacFarlane.
The ethos of the seminar programme will centre on creating an inclusive, participatory and enabling environment through Irish World Music Café (Arts and Music). The use of the arts and music have been shown to support the building of empathy and encourage open conversations in safe and creative spaces. Admission is free and all are welcome. Throughout the seminar, there will be opportunities to share and discuss progress on projects as identified in a recent refugee and migrant health research prioritisation and action plan (Phelan et al. 2021 - Available: https://www.irishworldacademy.ie/3d-flip-book/migrant-health-research-report/). There will also be cosecutive rounds of disucssions for networking and knowledge dissemination opportunities on the area of Refugee and Migrant Health. This space is not only for disseminating research progress and outcomes, but also for thinking, questioning and discussion.
After two consecutive rounds of conversations, a period of sharing discoveries and insights in a whole group conversation will take place. This will provide opportunities to share insights from small group conversations with the rest of the large group, as a means of sharing commonalities between conversations, developing collaborative insights and consideration of possible further research actions.
This event will be hosted at The Tower Theatre (Theatre 2), Irish World Academy of Music & Dance, University of Limerick, Limerick, Ireland.
Refreshments will be provided on the day. Admission is free and all are welcome. Please contact kathleen.markey@ul.ie for further details.