Mike Boyle Strength & Conditioning Seminar (hurry nearly gone)
By Irish Sports Coaches Institute
Date and time
Sat, 29 Mar 2014 10:00 - 18:00 GMT
Location
National Athlete Development Academy Unit 11 Rosemount Business Park Dublin 11 Dublin 11 Ireland
Refund Policy
Contact the organiser to request a refund.
Description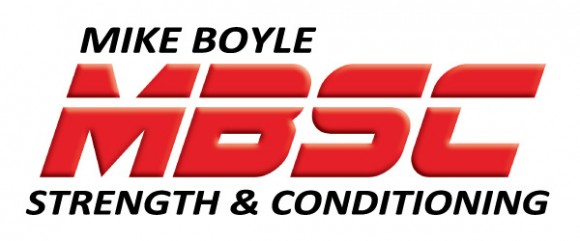 NOTE: EARLY BIRD IS OVER but we have 20 seats left at the Normal rate of 247euro...
This will change fitness standards in Ireland forever;
Mike is not afraid to speak his mind and indeed change his mind - this will be a chance to see his latest and greatest methods

Warning we have limited spaces due to space and insurance reasons!
The Inagural Irish Sports Coaches Institute event quite simply cannot be missed, the legend himself Mike Boyle is coming over to give an exclusive 7 hour talk on his latest methods for athlete development.
Held in the state of the art 10,000 sq/ft NADA facility in Dublin it's the perfect venue for a mix of practical and theory that only Mike can deliver so well.
This is Mike's First ever time to Ireland or the UK, we are so happy and lucky to get him to to come over. This is a once in a lifetime chance to catch him so close to home.
Michael Boyle is simply one of the foremost experts in the fields of Strength and Conditioning, Functional Training and general fitness.
He currently spends his time lecturing, teaching, training and writing. In 1996 Michael co founded Mike Boyle Strength and Conditioning, one of the first for-profit strength and conditioning companies in the world.
Mike Boyle Strength and Conditioning exists for one reason: to provide performance enhancement training for athletes of all levels. Athletes trained range from junior high school students to All Stars in almost every major professional sport.
Prior to founding Mike Boyle Strength and Conditioning, Michael served as the Head Strength and Conditioning Coach at Boston University for 15 years, also for the past 25 years he been the Strength and Conditioning Coach for Men's Ice Hockey at Boston University.
Mike has recently been named the Boston RED SOX strength and conditioning consultant. In addition to his duties at Boston University and the Red Sox, from 1991-1999 Boyle served as the Strength and Conditioning Coach for the Boston Bruins of the National Hockey League.
Michael was also the Strength and Conditioning Coach for the 1998 US Women's Olympic Ice Hockey Team, Gold Medalists in Nagano, and served as a consultant in the development of the USA Hockey National Team Development Program in Ann Arbor, Michigan.
Michael has been a featured speaker at numerous strength and conditioning and athletic training clinics across the world and has produced 12 instructional videos in the area of strength and conditioning available through M-F Athletic. In addition, Michael published Functional Training for Sports for Human Kinetics Publishers. Mike and his wife Cindy have 2 children, Michaela and Mark.
Included with the price of the ticket is lunch and snacks- you will not go hungry and also access to the ISCI inner circle emails and Facebook private group.
We will also have special offers on the day for equipment and books with ISIC approved suppliers.
Quite simply this event will sell itself but we have an early bird offer of €197 (excluding eventbrite handling fee) until the 1st of February.The price afterwards will then be €247 so dont delay.
We look forward to meeting you all for this unbelievable event.
Details of what Mike is covering is on this link https://www.facebook.com/photo.php?v=710768988957221
BONUS ____ BONUS_____BONUS_____

****ONE HOUR ONE-ON-ONE WITH MIKE BOYLE****
We are really excited to announce that Mike Boyle and Bob Hansen, co-founders of Mike Boyle Strength & Conditioning will be doing a one hour one-on-one pre-event seminar on Friday March 28th at
t
he National Athlete Development Academy at 7-8pm.
THERE WILL ONLY BE 20 PLACES AVAILABLE FOR THIS PRE-EVENT.
This a great opportunity to ask the two men behind America's number 1 gym (as voted by Men's Health) any questions you want!!
Book you place ASAP to avoid being disappointed.
About the organiser
The best sports & exercise coaches in Ireland joining forces in one place to provide world class information, best practice & standards of training...