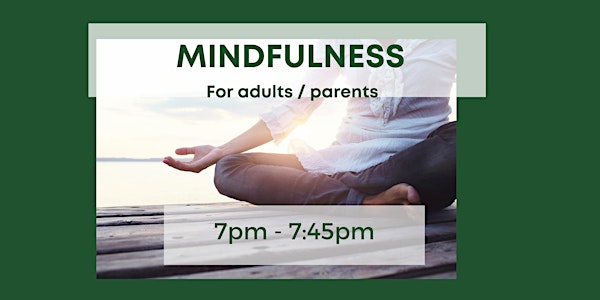 Mindfulness Class for Adults /Parents
Mindfulness / Parents and Adults, 6.45pm to 7.30pm
Refund Policy
Contact the organizer to request a refund.
About this event
About this event
Through mindfulness, a person can remember what is important to them and establish stronger boundaries. They can be less reactive and know their boundaries and what really deserves their energy and what does not.
A short mindfulness technique can enable a person to be more present when they need to focus. Presence is key. Mindfulness can assist a person in praciticing presence in daily life.
Please, wait to be let in, allow 5 - 10 minutes.Class reminders will be send with Zoom links.
All Abilities Ireland
https://www.allabilities.ie/