This Mini Conference is for those interested in the very best of practitioner research into Digital Transformation
About this event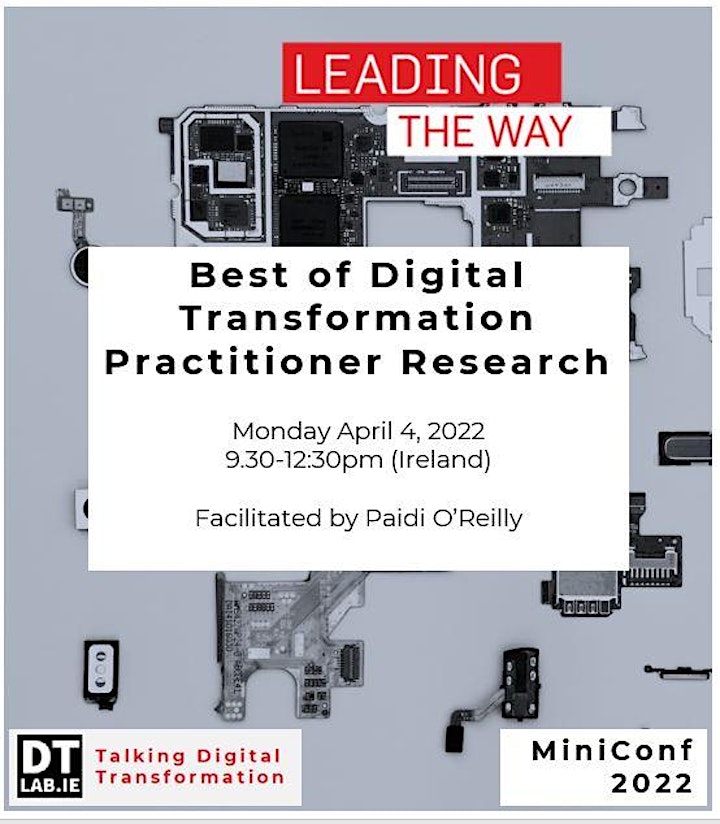 This MiniConf will provide an intense burst of insights from an impressive line-up of experienced professionals that are redefining an evidence-based approach to digital leadership, strategy and management.
This event will be of interest to those wishing to learn more about the latest practitioner research into digital transformation, those with an interest in evidence-based digital transformation practice, those interested in learning more about how to do practice-oriented research, those interested in pursuing a practice oriented MSc or PHD, and those wanting to network with a tribe of digital transformers.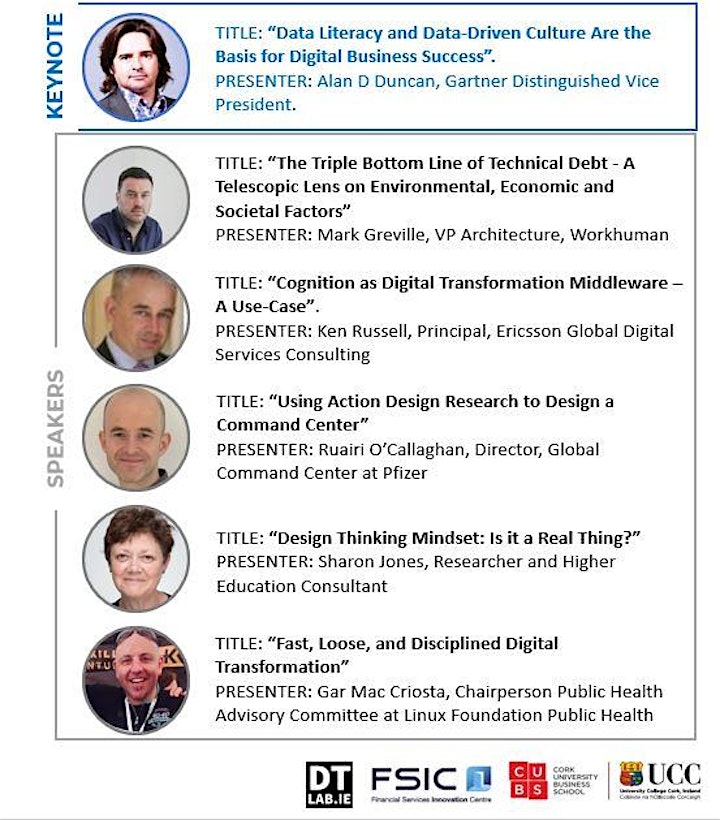 The Digital Transformation Lab organised by UCC (DT-LAB@UCC) is a network of stakeholders (that includes senior professionals but also researchers, consultants, and communicators) interested in developing, validating, and sharing best practices in Digital Transformation. We do this through: (1) supporting peer-to-peer learning within the network; (2) undertaking and sharing research findings; (3) organising regular online and face-to-face networking events; (4) organising thought leadership events and masterclasses; and (5) using podcasts, blogs, and social media activities to share our message.
View some of our previous events here. Follow us at:
If you need to know more email Paidi O'Reilly at p.oreilly@ucc.ie