Intimate open-air concert with Lisa Hannigan and Fionn Regan at Hilton Park, Co. Monaghan
About this event
Season of mists and mellow fruitfulness,
(…) thou has thy music too
Join us as we celebrate exceptional national and local artists who have worked through these odd times for enchanting early autumn concerts in the magical accredited wildlife estate of Hilton Park.
Join Lisa Hannigan and Fionn Regan to gather in gratitude for precious music and connection.
The grounds will be open from 16.30, closing at sundown. Guests are encouraged to bring rugs or their own low back seating to watch the performance on the front field at Hilton Park, as well as appropriate outdoor seasonal coverings.
Sets will start at 18.00, ending at 20.00.
Parking will be available onsite, carpooling is encouraged.
BYO and leave no trace waste policy.
Snacks and refreshments available.
Please note the natural drumlin gradients (uneven ground).
Toilets located a distance from the field (limited capacity).
Sorry, no dogs as we are a working farm.
No weekend prices or overnight stays.
Over 16s only.
The event will follow reopening plan guidelines regarding outdoor events, and personal responsibility for the audience's own health is being stressed. However as things are constantly changing, the concert may be cancelled or rescheduled should official Covid public health measures deem it necessary.
Produced under the Local Live Performance Scheme, with generous support from Monaghan County Council and the Department of Tourism, Culture, Arts, Gaeltacht, Sport and Media.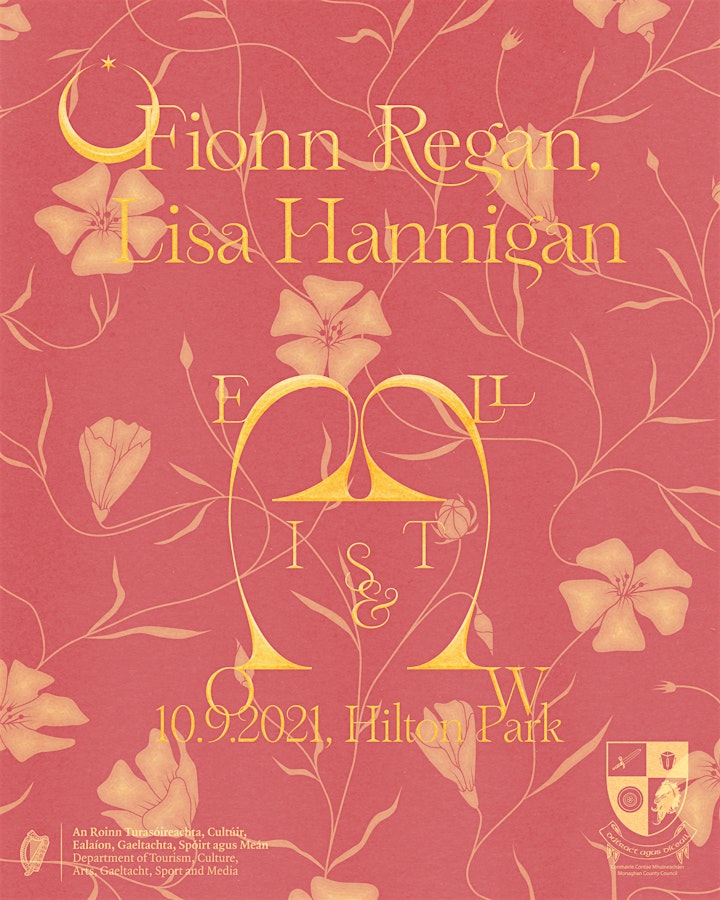 Irish singer-songwriter Lisa Hannigan's critically acclaimed new album, 'At Swim', is available now through Play It Again Sam. Produced by Aaron Dessner(The National), her third, and arguably most bewitching record, follows the double-platinum, Choice Music Prize and Mercury-nominated debut 'Sea Sew', and 2011's 'Passenger' (which charted at number 1 in Ireland, and earned Lisa another Choice Music Prize nomination).
Hannigan first came to light as a somewhat mysterious figure singing harmonies alongside Damien Rice. She contributed significantly to Rice's platinum-selling debut O and critically lauded follow up 9. They played together for seven years, but it wasn't until the release of her solo debut 'Sea Sew' that the full spectrum of her abilities became apparent. Lisa has since been stretching her musical expertise in many directions: collaborating with artists as diverse as Ray LaMontagne, Richard Hawley, Herbie Hancock and Glen Hansard. She made an acting debut as a mermaid in the Oscar-nominatedanimation 'Song of the Sea', and her haunting voice featured on soundtracks for the TV series 'Fargo' and the Oscar-winning score for 'Gravity', all the while founding and co-hosting the acclaimed 'Soundings' podcast (which saw Lisa turn interviewer, and speak to guests such as Harry Shearer, Sharon Horgan and David Arnold).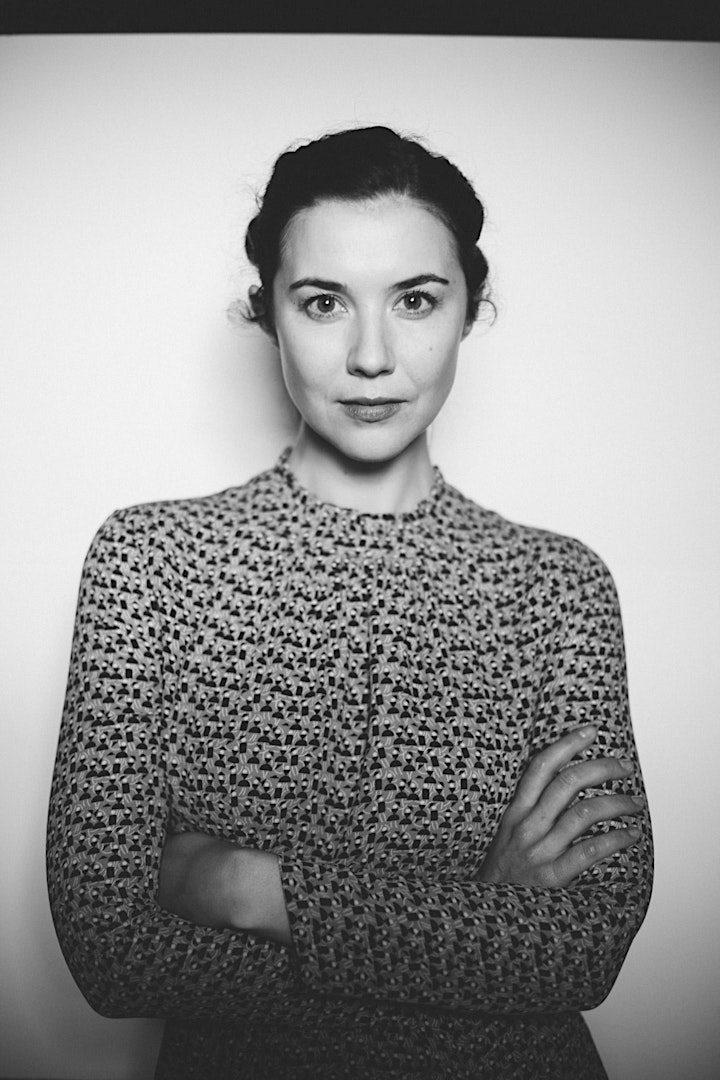 Fionn Regan is a Mercury Nominated Artist amongst numerous other nominations (Choice Prize, Shortlist prize and Meteor Awards).
His song "Abacus" has been recently sampled by Bon Iver for the song "00000 Million" on his GRAMMY® Nominated album, 22, A million.
Following this, Fionn performed both his own song "Abacus" and "00000 Million" with Justin Vernon.
Fionn is a unique poetic voice in music and has been consistently critically acclaimed with 4/5 star and 8/10 reviews from the likes of MOJO ✭✭✭✭ Q ✭✭✭✭ THE GUARDIAN ✭✭✭✭
OBSERVER ✭✭✭✭ DAILY MAIL ✭✭✭✭ THE MIRROR ✭✭✭✭
THE SUN ✭✭✭✭✭ THE SUNDAY TIMES ✭✭✭✭ "Album of the Month"
FINANCIAL TIMES ✭✭✭✭THE EVENING STANDARD ✭✭✭✭
THE INDEPENDENT ✭✭✭✭ UNCUT 8/10 NME - 8/10
HOTPRESS 8/10 PITCHFORK over the course of six albums.
Regan was invited to speak and made an 'Honorary Member' by the Trinity College Dublin Literary Society, its chairman saying, "In his music, Mr. Regan has done more than many artists to erode the boundaries between music and literature, with his lyrics always possessing the most beautiful poetry." He was granted their GOLD MEDAL in honour of his achievements.
Fionn was photographed by Annie Leibovitz for Vanity Fair magazine's prestigious 'music portfolio.'
Fionn was invited to perform "Hunters Map" on Late Night with Conan O'Brien (NBC), the intricate finger-picking style of this song being one of the host's personal favourite.
Fionn appeared beside Hollywood star Cillian Murphy in the music video for his song "The Meetings of the Waters" (40 million streams worldwide).
TOUR/LIVE DATES
Regan has toured extensively worldwide, playing many festivals around the world, including the Glastonbury Festival, Hyde Park (London), Electric Picnic (Ireland), Popkomm (Germany), SXSW (Austin), XPoNential Music Festival (Camden, New Jersey), Austin City Limits (Austin, Texas), Hardly Strictly Bluegrass (San Francisco), Summercase and Benicassim (Spain), and the Laneways Festival (Australia).
With a fast-growing number of celebrity and movie star fans, his songs have been effectively placed in films, commercials, and television shows (Grey's Anatomy, etc.). Most recently, his song "Dogwood Blossom" was played in full in the award-winning Normal People.
Fionn is currently in Ireland, at work on his next album.