Description
The Chartered Institute of Personnel and Development (CIPD) in conjunction with the Kemmy Business School and the Workplace Relations Commission (WRC) are hosting a mock hearing.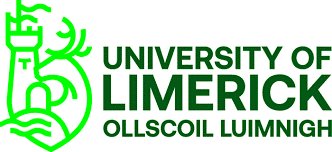 • The speaker will take us through an Employment Equality Case and what happens in practice when it is referred to the Workplace Relations Commission
• The time limits under the Workplace Relations Act 2015 for referring a case to the WRC and when an extension maybe granted
• When is mediation a feasible option in order to encourage and facilitate both parties to resolve issues instead of a formal hearing
• The hearing and decision – What to expect on the day, the structure of the hearing and when adjournment of a hearing maybe granted.
• Appeals and enforcement – A brief account of how and when a party can appeal a decision.
This event is kindly sponsored by EmployAbility Limerick
Please Note
Professional photography and video production may be taking place at the event and these images may be used on future promotional materials for CIPD. Please note that by attending the event, you are giving your consent for your image to be used on any CIPD promotional materials.
For your security and peace of mind, CIPD and its subsidiaries will not supply your details to any organisation for marketing purposes. By submitting this request you confirm that you agree to the use of your information as set out in CIPD's privacy policy. We reserve the right to include your name in a list of delegates at the event.
Non-members may click here to sign up to receive our e-newsletters which will keep you up-to-date with HR news in Ireland as well as CIPD Ireland events and survey research.