Description
Momentum [educate + innovate] invite you to our first event in our mastermind series. We are blessed to meet and befriend so many inspiring and truly original entrepreneurs. Our mastermind series will introduce you to a number of these people and how they influence the type of projects we get involved in.
WHEN: Wednesday, 25th JULY at 12 noon to 1:30 pm followed by a Taste Leitrim picnic
WHERE: Momentum, Leitrim Village, Co. Leitrim
WHO SHOULD ATTEND:
• Budding or existing entrepreneurs
• Education providers
• Enterprise support organisations
• Local government/policy makers
BE INSPIRED BY: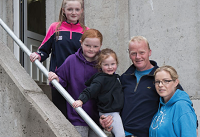 Paula and Peter Hynes #TeamHynes Cork
Paula Hynes is a mother, farmer and huge advocate for enterprising women. Recent star of RTE's The Hardest Harvest, Paula captured the hearts and minds of the nation on the show which saw her travel to Kenya to live and farm with the Maasai Community. What people may not know about Paula and her husband Peter is that they went from zero to the country's top farmers in just seven years. Peter and Paula's story is one of entrepreneurship, innovation and the promotion of well-being with their family unit #TeamHynes being the true key to their success.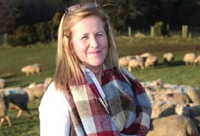 Margaret Hoctor - Inspiring Entrepreneur, Trainer and Speaker
When Wicklow based Margaret was made redundant from a Senior Director role in a leading Global Research company in 2013, she learned how resilient she really was and that innovation and well-being are inherently linked. Fast forward 5 years, Margaret is a sought-after trainer, speaker and fundraiser and together with her husband Eamon has built up a Kilmullen Farm as a strong agri-food brand. Margaret will share her tips on building resilience, what she has done and continues to do to help build the farm brand, her own mental well being and that of her family.
Learn about new enterprising trends and projects which are creating real impact
- Frugal Innovation: what is it and why should it be fostered?
- Where is the future for Women Entrepreneurs in STEM?
- Internationalisation and Entrepreneurship - how can the two be promoted in unison?
THIS IS A FREE EVENT
A donation would be appreciated to support Peter and Paula's work with the Maasai Community in Kenya - see www.ourmaasaifamily.com. Donations can be made on the day or via Peter and Paula's dedicated Go Fund Me page
For more information, call 071 9623500 or email info@momentumconsulting.ie