Event Information
Refund policy
Contact the organizer to request a refund.
Eventbrite's fee is nonrefundable.
For Speakers Who are Endlessly Doing Free Events, Fireside Chats and Virtual Conferences. Start Getting PAID For Your Value....
About this event
This workshop is perfect for speakers who are looking to make a full-time career out of speaking, or existing speakers who are finding themselves CONSTANTLY doing free events.
Public speaking can be an extremely lucrative career - where event organisers are willing to pay you for your expertise, and entertainment value.
Are you a speaker with an incredible story, incredible value, and not seeing a financial return? This is for you.
This session is hosted by Jude Morrow - CEO of Neurodiversity Training International. Touring motivational speaker, coach, TEDx Speaker, author, trainer , consultant and content creator.
And Gary Doherty - Author, TED Speaker and CEO of THINK Network - the world's premier speaker training academy for coaches, thought leaders, and business disruptors.
This session will help you to;
1) Find Your Powerful Voice
2) Craft Your Message
3) Position Yourself as the "GO-TO" Speaker in your category.
4) Sell your offers on-stage
5) Build a pipeline of opportunities.
RECORDING WILL BE SENT TO ALL THOSE WHO SIGN UP.
Your Hosts
Jude Morrow
Jude Morrow is an autistic best-selling author, entrepreneur, philanthropist and keynote speaker from Derry, Northern Ireland. Jude travels the world to showcase through his talks that autistic children can grow up to live happy and successful lives. Jude's books are published by Beyond Words, publisher of The Secret. Jude is the founder of Neurodiversity Training International, the world's premier autistic-led training and consultancy firm to global non-profits and Fortune 500 companies . Jude is also a 2 time TedX speaker and nurtures parents, teachers and professionals to develop a kinder mindset toward autistic people young and old.
Gary Doherty
The founder of THINK Network, Gary does not have big dreams, he has massive realities. Gary lives a life of "never been before".
THINK Network is Europe's number one empowerment platform, specializing in events, collaboration, empowerment, public speaking, motivation, networking, inspiration, connecting and facilitating. SEE LESS
As Gary explains, "The purpose of THINK Network is to bring people together, connect, deepen relationships, and add real value to the world, whether that be through online events, physical events, workshops or private groups. We are on a mission to make a positive change in the world, one connection at a time. We are and we will. We have seen rapid growth over the last 24 months and have some very exciting plans in place for the rest of this year and beyond".
Gary is the TEDxDerryLondonderry license holder and is responsible for bringing TEDx to the city for the first time in history in 2020. Gary hosted the first ever TEDxDerryLondonderry Women event at end of 2020, followed by the main event in February 2021.
Gary is also a 2x TEDx Speaker himself having delivered talks at TEDx Cookstown and TEDx Cumbernauld Studio. His TEDx Cookstown talk, 'What If You Gave Up 3 Feet from Gold' was inspired by the book, 'Think and Grow Rich'. In October 2021 Gary will host the first ever TEDx Youth event in the city.
Gary has created the fastest growing independent empowerment platform in the UK and Ireland with major international collaborations.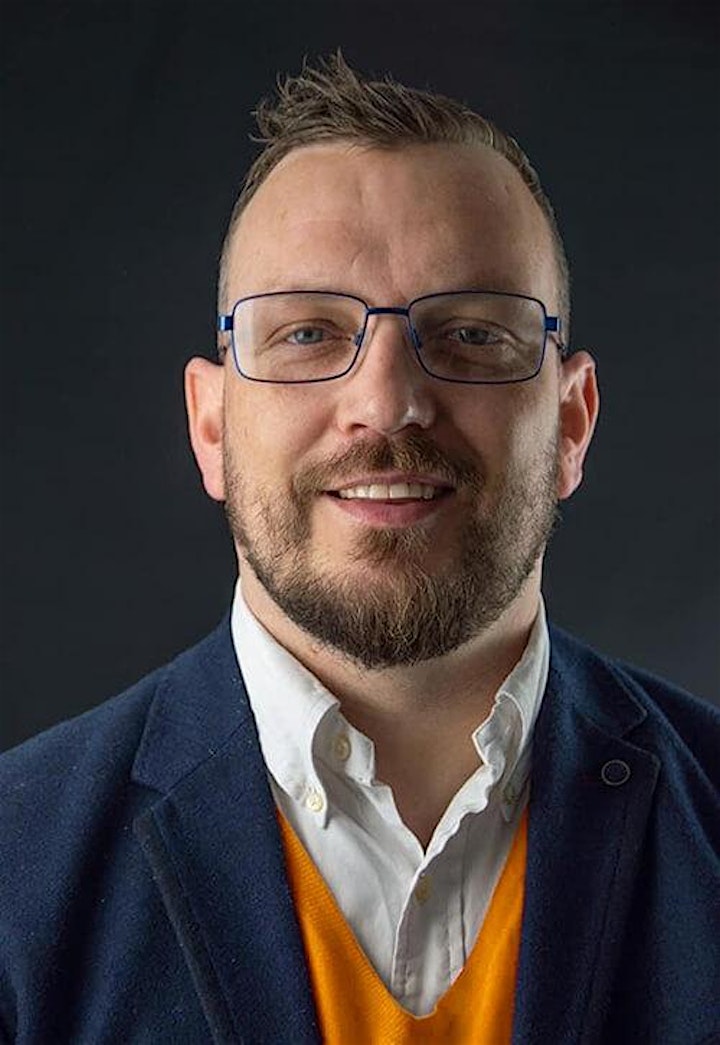 Date and time
Location
Refund policy
Contact the organizer to request a refund.
Eventbrite's fee is nonrefundable.