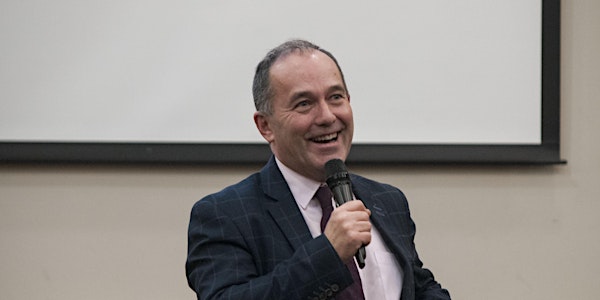 Moodwatchers Psychology Course
An Online Psychology Course about Health, Happiness and Resilience
By Shane Martin C.Psychol.Ps.S.I Psychologist/author
Date and time
Mon, 13 Feb 2023 11:30 - 12:30 PST
Refund Policy
Refunds up to 7 days before event
About this event
FIVE WEEKLY ONLINE CLASSES
FROM 7.30 PM-8.30 PM STARTING ON MONDAY 13th FEBRUARY 2023
Class 1: Rational Thinking (Monday 13th Feb 7.30 p.m.)
Class 2: Cultivating Resilience (Monday 20th Feb 7.30 p.m.)
Class 3: The Psychology of Flow (Monday 27th March 7.30 p.m.)
Class 4: Fostering compassion (Tuesday 7th March 7.30 p.m.)
Class 5: Gratitude and Spirituality (Monday 13th March 7.30 p.m.)
(€79 for the course - all five classes. This includes Eventbrite booking fee)
The Moodwatchers course provides you with an opportunity to create space for yourself each week to get away from your daily stresses and strains of life. Participants will have an opportunity to reflect on their lives and learn what science has uncovered about becoming healthier, happier and more resilient. The focus will be on simple yet powerful practices to enhance the quality of your life.
The course contains the best material that I teach condensed into a series of five one-hour 'live' lessons online. The no-nonsense practical ideas from my book 'Your Precious Life-How to Live it Well' will be delivered in an informal and easy-to-understand style.
The course will not intrude on anyone's privacy and there will be no need for anyone to share personal life experiences. Although there will be time allocated for discussion of themes at the end of each class no one will feel under pressure to talk. In fact, if you just want to listen-in on the talks that's fine. People learn in their own way.
Is there any homework?
Homework will be given each week. This will consist of a strategy or strategies linked to enhanced well-being. These exercises will be linked to the weekly theme covered in the class. The hope is that you will integrate them into your week. Homework will not be checked! It cannot be because only you can change things for yourself. The objective is that at the end of the course you will have become pro-active in improving the quality of your life with five evidence-based strategies. The challenge is to make these strategies daily habits. 
Who is the course for?
Often people working within the health or educational professions complete the course for professional reasons. Sometimes an interest in psychology draws people to it. However, most people enrol because they want to take time-out from a busy and stressful life schedule to learn simple evidence-based strategies linked to a better quality of life.
How does it work?
The weekly lesson is delivered 'live' on Zoom at 7.30 P.M. on the specified dates to a closed group (all participants will have registered beforehand). A special library of resources relating to the various weekly themes will be made available to participants. A password will be needed to join the online class every week and to access the supplementary literature. Recording of the seminar is not permitted. All the material is strictly copyrighted. By registering for the course you are accepting these conditions. People who unavoidably miss a class will be offered that same class the next time the course is held.
What software will I need?
Zoom video-conferencing software is used. Participants will need to have Zoom installed on their computer or laptop beforehand. Zoom is very easy to use and free to download. Every Friday (before 6 p.m) I will email you a registration link to the class. You click on this link to register your intention to attend. Within minutes you will be sent an automated email with the actual link and password for the class.
Is the course suitable for people with mental health difficulties?
Moodwatchers is not specifically designed for people with mental health difficulties. It does not address symptoms or treatment for mental health conditions. Its purpose is to educate around general well-being and is aimed at a general audience. 
Cost
The cost of the course is €79 . The fee includes access to all the classes, resources and certificate of completion. The fee can be paid here through Eventbrite and is inclusive of the Eventbrite booking fee.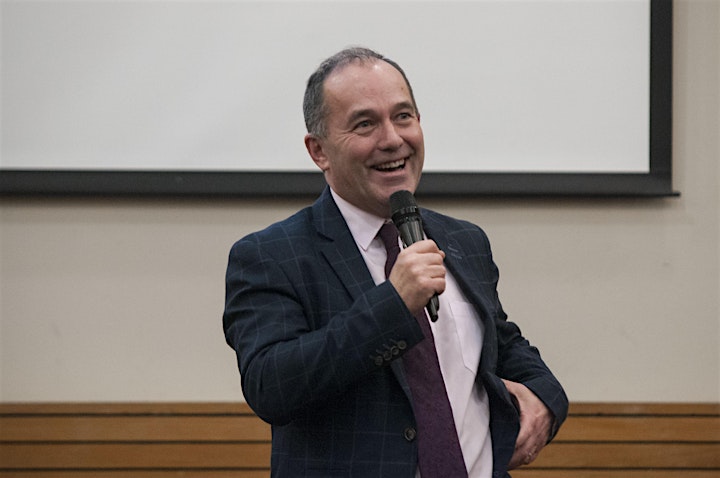 Time-out from a busy life to focus on enhancing health, increasing happiness and sustaining ourselves through the inevitable challenges that come our way.
About the organiser
Chartered Psychologist of Psychological Society of Ireland
Author of the book  'Your Precious Life - How to Live it Well' 
Shane Martin is a psychologist dedicated to teaching the very best self-help psychology to empower people to enhance the quality of their lives. His 'Moodwatchers' psychology course has been delivered at community venues throughout the length and breadth of Ireland.
Shane has been a keynote speaker at numerous national and international conferences on a range of topics around empowerment, recovery and happiness. A leader within the area of education, he has visited hundreds of educational institutions throughout the island of Ireland working with management teams, teachers/lecturers, students and parents. In February 2017 Shane addressed the Oireachtas (Irish parliament) Joint Committee on Education and Skills on the important topic of Positive Mental Health in Schools. His focus was on how schools can cultivate a culture of resilience. He has been a speaker at national educational conferences by NAHTNI, NICIE,NAPD, ACCS, CSL, IPPN, INTO, JMB and PDA.
Shane has also provided training to many of Ireland's leading business organisations within the public and private sector. He has delivered training to health professionals at hospitals throughout the country.
His seminars are unique because he shares stories and humour, mixing them with evidence-based psychology. People have enjoyed and felt uplifted by them. The audience tend to see themselves in the stories and key messages around well-being 'land' with them through the humour. Indeed, Shane has sold-out public theatres up and down the country with them.
He is also published poet of three collections - The Dark Room, Stilling the Dance of Time and Thin Lines which was published in February 2020. He is the author of the best-selling 'Your Precious Life -How to Live it Well' which was published by Orpen Press and is available in all good bookstores nationwide.