Description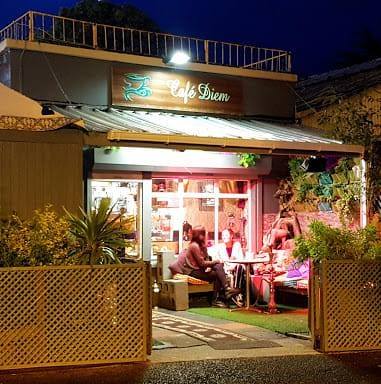 Cafe Diem is a lovely Moroccan cafe in Donnybrook. Although it closes at 5pm, I have arranged with the owner Mo to host a BBQ event here.

There are tables both indoors and outdoors (covered). We will have a Moroccan BBQ. There is a choice of marinated chicken, lamb chops, beef burger, Moroccan sausage or falafel with pitta bread (vegetarian option). Bowls of side salads included. €25 payable on the night (cash only please).

Bring your own booze (BYOB) for this event, whether it be wine, beer, gin or champagne :) Music will be playing.

Shisha is available at a cost of €20 (suitable for 3 people).

Cafe Diem is tucked away behind the Circle K petrol station. Please use google maps etc on your phone if you are unsure. Buses 39a, 46a, 145, 155 all serve Donnybrook. It is only 5 minutes on the bus from city centre.