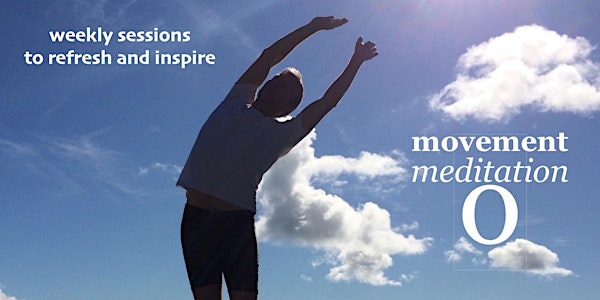 Movement-Meditation-Circle Dec '21- Jan '22
weekly sessions to refresh and inspire our practice specifically for those who have already participated in an event with Matt.
Refund Policy
Refunds up to 1 day before event
About this event
MOVEMENT-MEDITATION-CIRCLE: weekly online sessions, year-round
For December 2021 and January 2022 our sessions will be on Mondays 10 – 11am [Ireland] starting Monday 6th December.
Attend 'live' or receive a link to the recording and practice in your own time.
Drop-In sessions open to anyone who has participated in one of Matt's courses and is familiar with Kum Nye – to refresh and inspire our practice.
Easy – Attend once or as often as you like [by donation].
Simple – one registration for any/all sessions in December/January.
"I'm really enjoying your Kum Nye sessions and find that they fill a gap that I have between my meditation and real life. I think you have a special talent for breaking it down and teaching it in an authentic way." Daniel, June 2021