A chance to meet friends, enjoy a movie and laugh out loud with others this Spring!
About this event
Its been a long winter and it might be nice to come out and join neighbors and friends for a relaxing movie night. So we are offering a small gathering of friends by the sea, with a variety of movies, chosen by Bob Vernon
We'll release movie titles nearer each date, but the focus really is on getting together in person, by the sea and enjoying a relaxed evening out. Our numbers will be limited for safety, so tickets must be reserved in advance. There is no charge to watch the movies as friends together, bring your own popcorn/sweets and we'll make tea.
Proposed List of Movies:
- Witness (When a young Amish boy is sole witness to a murder while visiting Philadelphia with his mother, police detective John Book tries to protect the boy until an attempt on Book's life forces him into hiding in Amish country.)
- Loving (The story of Richard and Mildred Loving, a couple whose arrest for interracial marriage in 1960s Virginia began a legal battle that would end with the Supreme Court's historic 1967 decision.)
- The Shape of Water (At a top secret research facility in the 1960s, a lonely janitor forms a unique relationship with an amphibious creature that is being held in captivity.)
- Beasts of the Southern Wild (Faced with both her hot-tempered father's fading health and melting ice-caps that flood her ramshackle bayou community and unleash ancient aurochs, six-year-old Hushpuppy must learn the ways of courage and love.)
- A Monster Calls (A boy seeks the help of a tree monster to cope with his single mother's terminal illness)
- Song of the Sea (Animated. Ben, a young Irish boy, and his little sister Saoirse, a girl who can turn into a seal, go on an adventure to free the fairies and save the spirit world.)
- As it is in Heaven (Swedish with subtitles - A famous international conductor returns to his small childhood town in Sweden for early retirement. He's asked to help with the church choir. He affects the lives of all in the choir.)
Bob Vernon is retired Anglican priest, a movie buff and a trainer in stress reduction nd creative relaxation. He is author of Feeding the Good Wolf: Adventures in Mindfulness and Heartfulness. You can read more about movies at: http://revbobsblog.blogspot.com/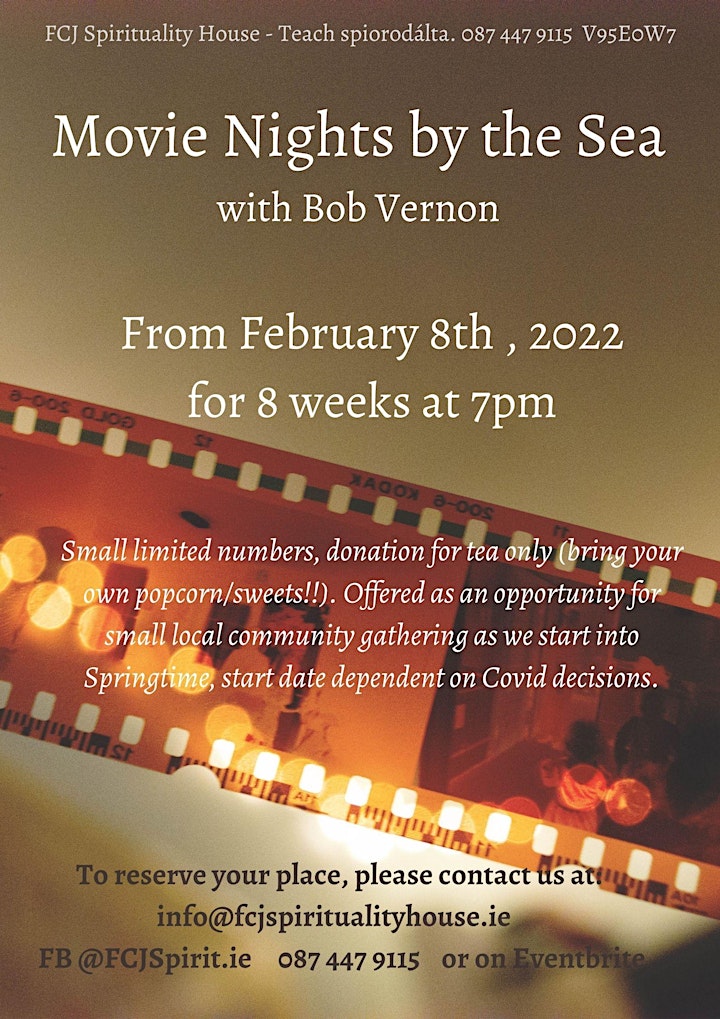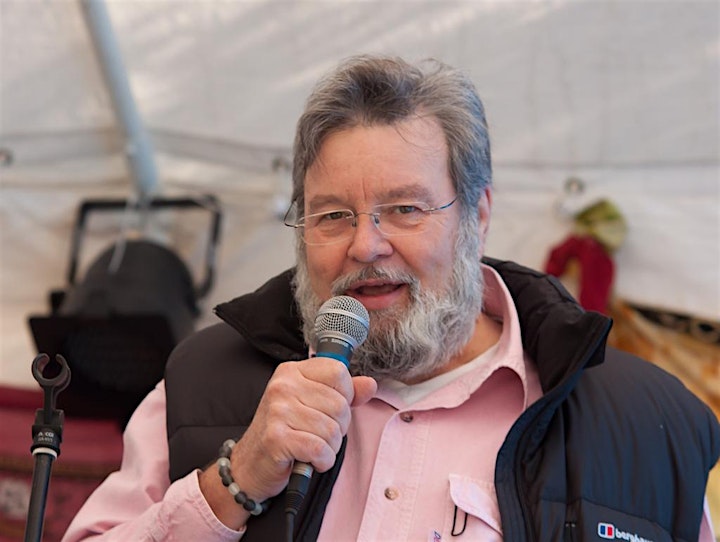 Organiser of Movie Night by the Sea with Bob Vernon
FCJ Spirituality House, formerly Ibriken Lodge, is a gentle haven for spiritual searchers. Here we make time to appreciate Gods creation, to share unrushed moments together and to accompany one another on our own particular faith journey. All are welcome to enter into the spirit of this lovely home by the sea, where we can so clearly see 'nature as a magnificent book in which God speaks to us' each morning (Pope Francis, LS12)

The FCJ Spirituality House is the summer home of the FCJ sisters who have loved to visit Spanish Point for generations. Now they would like to share their home with the wider community through spiritual moments, enjoyment of the natural beauty of creation, and the lifting of spirits with music, art and poetry.

Noirin Lynch is the Director of the House - a Limerick woman based in Clare, a pastoral worker with almost 30 years experience in diocese, parish and spirituality centres.

During these times, we ask all visitors to the site to have their Covid Cert ready, and where appropriate to mask out o an abundance of care for one another.