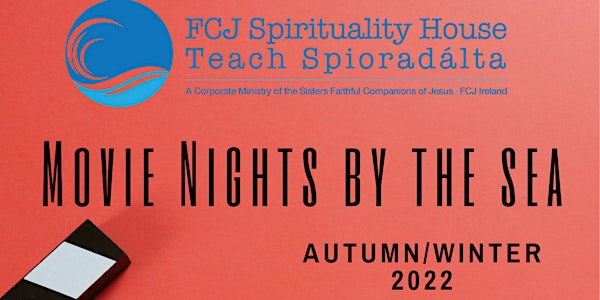 Movie Nights by the Sea
Come join us and watch an interesting movie together on Thursday evenings this October/November
When and where
Location
V95 E0W7 FCJ Spirituality House Breaffy South V95 E0W7 Spanish Point Ireland
Refund Policy
Contact the organiser to request a refund.
About this event
This is a gentle invitation to join friends and watch an interesting movie together on Thursday nights this Autumn.
Bob Vernon is once again our host and he chooses great movies - last years theme was joy, this season we consider harvest, sharing food and friendship.
This is a free event among friends, however it would help us to prepare the space if we knew how many were coming! So please reserve a ticket if you can. Thanks
Thurs Oct 20th Babette's Feast
With the mysterious arrival of Babette, a refugee from France's civil war, life for two pious sisters and their tiny hamlet begins to change. Before long, Babette has convinced them to try something other than boiled codfish and ale bread: a gourmet French meal. Her feast scandalizes the elders, except for the visiting general. Just who is this strangely talented Babette, who has terrified this pious town with the prospect of losing their souls for enjoying too much earthly pleasure? Trailer https://youtu.be/H5w9skKcdnA
Thurs Oct 27th Tampopo - A Rahman Western
A truck driver stops at a small family-run noodle shop and decides to help its fledgling business. The story is intertwined with various vignettes about the relationship of love and food. Trailer https://youtu.be/0RtXSon0yMw
Thurs Nov 3rd Pleasantville
Impressed by high school student David's (Tobey Maguire) devotion to a 1950s family TV show, a mysterious television repairman (Don Knotts) provides him with a means to escape into the black-and-white program with his sister, Jennifer (Reese Witherspoon). While David initially takes to the simplistic, corny world of the show, Jennifer sets about jolting the characters with doses of reality that unexpectedly bring a little color into their drab existence. Trailer https://youtu.be/dSDm62Hmbf4