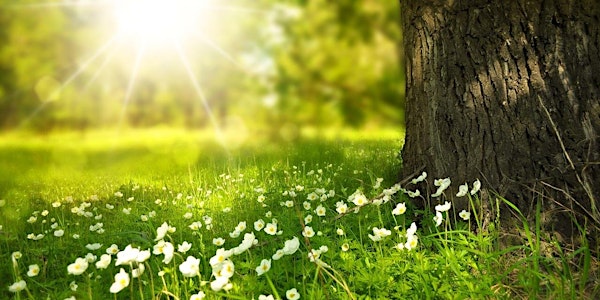 Moving Towards the Light - Afri's 2022 Féile Bríde Virtual Gathering
Online gathering with guest speakers, poetry and music.
About this event
Moving Towards the Light: Meeting the challenges of conflict and climate
Lighting the Flame: Rita Minehan
Our Climate on Fire: Ciara Murphy
A Vivid Spark: The Downpatrick Declaration, John Maguire
From Darkness into Light: Richard Moore
The Fire and the Light: Abjata Khalif  
Sharing the Light of Peace: Máiréad Maguire
Music by Tommy Sands
Once again for Féile Bríde we will not be able to gather this February in the lovely surrounds of Solas Bhríde in Kildare. We will miss the fáilte and the hospitality that we've experienced from our Brigidine friends and Cáirde Bríde, there – and elsewhere in Kildare - every year since our first event, Brigid, Prophetess, Earthwoman, Peacemaker, back in 1993.
But we are living through unprecedented times – when lockdowns, social distancing and masked faces have become nearly as familiar and frequent as rain! This has been a time of great upheaval and distress for many people – especially those who've been sick or isolated or who have lost loved ones. And our thoughts are with these people at this time. But, of course there have been examples of great generosity and courage on display too from frontline workers and others. We thank them and we salute them for their fortitude and kindness.
We are hoping that the pause that we've all been forced to take will result in a re-evaluation and a realisation of the really important things in life – family, friends, and community - at both local and global level – and of course the welfare of our precious planet itself.
We need hope to carry us through this time to a better place. As the days lengthen and the promise of spring beckons - our reasons for hope increase. The tiny snowdrop peeking through the cold clay is a sign of hope, of growth, of determination and of resilience!
And so is Féile Bríde – much of which will take place online this year. (See www.solasbhride.ie). Afri's Féile Bríde Gathering will also be online .
Please join us if you can – to hear a range of inspiring speakers, activists, musicians and poets! If you are not familiar with accessing online events perhaps a family member or friend would help you to join us on the day. We would love to 'see' familiar names and faces there – (as well as new ones!) even if only virtually.
Joe Murray