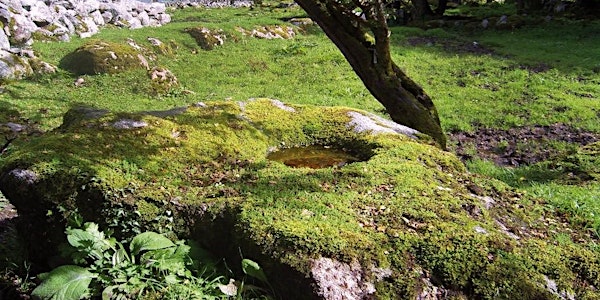 Moycullen Walk to Early Christian Site of Teampall Éanna
A three-hour walking tour visiting heritage sites surrounding the village of Moycullen with a local historian and an ecologist.
When and where
Location
Clydagh Bridge Clydagh Bridge Moycullen Ireland
About this event
Venue: Killagoola, Moycullen Meeting Point Clydagh Bridge (Coordinates 53.326335,-9.167569).
Moycullen Heritage invite you for a leisurely walk and talk, taking in the natural, built and intangible heritage of Killagoola in Moycullen, Co. Galway. Local ecologist, Dr.Catriona Carlin, will demonstrate the magnificent biodiversity of the area from the Clydagh bridge overlooking the River Kip leading to the foot of Crú Hill where local historian, Vincent Walsh, will give a tour and talk at the early Christian oratory ruins, lísín, holy well and bullaun stone of Teampall Éanna.
Walk will also take in the commemoration site of John Geoghegan who was shot during the war of independence, hear about former mill sites along the route and the story of a Killagoola native who left the area in the 1850s and founded a town in Kansas and became the first probate judge of Marshall County.