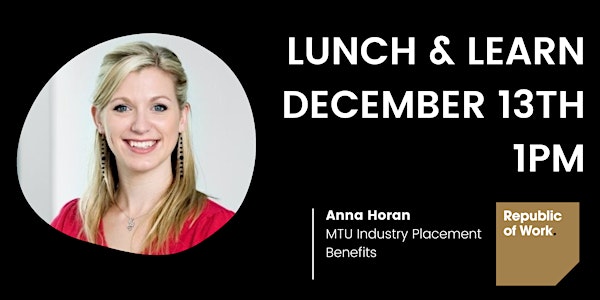 MTU Industry Placement Benefits
This session will outline the benefits of industry placement for the employer and the student.
About this event
This programme of study equips students with the business acumen, traditional marketing and practical digital skills to add value to any organisation. Authentic assessment is a key part of this programme, meaning students have worked on several live case assignments with domestic and global brands, providing solutions to problems and generating ideas that the organisations have implemented.