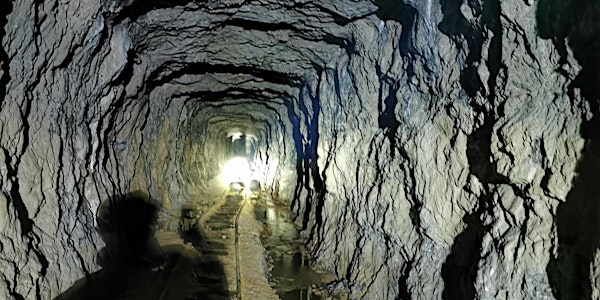 Muddy Soul's - Supporting Mental Health and Helping Preventing Suicide
Muddy Soul's - Men's Charity Event Hiking from Leitrim to Sligos Mountains
When and where
Location
Eagles Rock Car Park Eagles Rock Car Park Leitrim Ireland
About this event
SOLD Men's Charity Event Hiking from Leitrim to Sligos Mountains ⛰️🧭🌎
Thank you for taking the time to join me and Muddy Soul's fundraising page supporting Northwest STOP on the 21 st of August 2021 .
This is a FREE event with donations for tickets, all monies collected will go towards charity Northwest STOP.
Date Saturday 21st August 2021
Location Starting from Eagles Rock car park to meet bus transport https://goo.gl/maps/Gd3smTnmb5Se1Ct5A
Meeting Time 7 am sharp
Hike Time 5-6 hours
Level Hard
Need to bring hiking boots (a must!), wet gear, a change of clothes (for after if you are wet), 2 litres of water, a head torch/lamp
Supporting Guides There will be three guides on the day, 1 guide for every 10 registrants to ensure your safety and needs are met.
In aid of Northwest STOP in an effort to support and help people through depression, anxiety, mental health problems and prevent suicide.
Supported by Nourished in Nature Ireland
Those not going and just want to contribute please click on this link https://gofund.me/5e8d3cea
Hiking Details
We will start by setting off on an unforgettable adventure zig-zagging up a gravel path that looks over the famous Eagles Rock. When you are above it is scary but a quality sight to see this eagle statue from this height 😳 After we take a few photos we will hike the heather bogs that are over 500 meters above sea level to the Tievebaun Mountain summit at 611m looking over Donegal, Leitrim, Fermanagh and Sligo. Following the border wall, we will then arrive at the Truskmore Mast at 647m high. This is the highest point of the carboniferous limestone Benbulben plateau formed over 325 million years ago.
We will see some exciting stuff along the way including wild animals, wildflowers but the best bit will be when we arrive at the old Barytes Mines on the sheer top of the Sligo mountains. Get ready to explore this unreal mine site and take it all in. If anyone is feeling very adventurous make sure you have your headlight with you so you can explore them deeper. These mines go deep into the mountains, not for the faint-hearted but an experience you will never forget 🌎
Going in deeper is totally your own choice as this is not for everyone! Please note it is dark, wet and very scary down there. This is where mining went on hundreds of years ago a years ago back in 1894. Expect a warren of dark, narrow, manmade caves that are now decaying structures, has wire ropes where cable cars one ran and wooden planks covering deep pits.
Here we will enjoy a well earned packed lunch, have a chat and take in the mornings adventure. Then we will hike back down the Glencar side of the mountain to be bussed back to our cars at Eagles Rock safely. You also have the option to arrange your own transport from the point we accent to Sligo.
Over the next few weeks, I will update you if there are any changes that may need to be made (Covid-19, weather safety etc) 🙂 Thank you everyone and I hope you are all as excited as I am. This will be an incredible day out together🌎
See photos in the below section to give you an idea of what this adventure will look like!!
North West STOP are a community, voluntary body that works to prevent suicide by informing, educating and promoting positive suicide prevention policies throughout the west and north-west of Ireland. They cater for all age groups and we operate with a strict "no waiting list" policy.
Warm Regards
Paul Rooney
Founder of Muddy Soul's
Follow @muddy_souls
Like @muddysouls2021