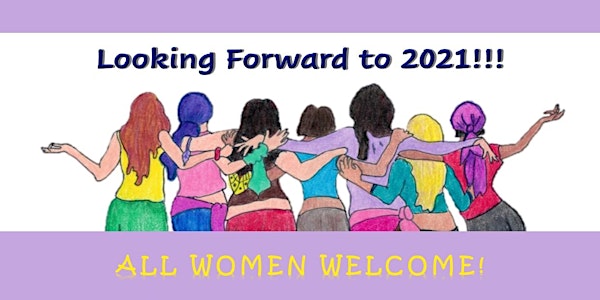 Multicultural Women's Breakfast - Looking Forward
Online multicultural breakfast for women to enjoy conversation, share skills and network
About this event
Whether you had celebrated Christmas, the Winter Solstice or the New Year, it's important that we find a way to come together and continue the merriment. However, it might not be easy to feel cheerful when we are in lockdown again, as many of us haven't been able to see our families and friends in a long time. It is especially difficult for parents of kids having to be schooled at home and the older or more vulnerable among us to be confined to staying in the house.
None of us realised in March 2020 how life would be today, but we had decided to focus our efforts on bringing communities together safely in other ways. The response to the women4women Network breakfasts and the Southside Partnership women's programme has been incredible. So we are looking forward to helping you learn and build more community connections in 2021. Welcome to our new programme and our first Multicultural Women's Breakfast of the year!
We are delighted to also welcome our guest speaker Jennie Cruise, Author, Life & Business Coach, Mentor, Motivational Speaker & Facilitator. She will talk about demystifying the Positivity myth, expanding on respecting all emotions – how they serve us by:
Training your brain on solution focused thinking (Positivity)
Catching negative spirals and using triggers to prevent them destroying your day
Positive tools, tips and techniques that can be used throughout the day
Finishing on the circle of control versus influence point
This is our 5th Multicultural Women's Breakfast held via Zoom until we can return to our regular event at the various locations face-to-face. It's a space for all women to get together, connect and make new friends. Usually the women would bring a dish and bring along a friend, but under the circumstances of social distancing we are happy to continue online during this period. You will still be able to enjoy a coffee/tea and snack, but in the comfort of your own homes (bake, fry, cook or buy it). We'll have breakout groups and a chance to chat and network too!
Once you register, we will send you the Zoom link a day before the event. We ask that you join at least 10 minutes before the starting time so you are ready and don't miss anything, and in case there's any technical issues.
Jennie Cruise
Author, Life & Business Coach, Mentor, Motivational Speaker & Facilitator
Jennie has worked with people in the area of personal & professional development for over 20 years. Having worked with groups and individuals for many years she recognised a need for further support and went on to train as a Life Coach and Mentor. Since qualifying, Jennie has worked with individuals, groups, and organisations providing coaching, mentoring and specialised training. Jennie has designed, delivered and certified Life Coach training and continues to work in a supervisory capacity with other coaches.
Jennie's work as a motivational speaker allows her to address wider audiences with the material she has designed on 'Resilience & Wellbeing' and many other topics she is both passionate and experienced in.
Jennie is at her absolute happiest when working with people, either on a one-to-one basis or group setting helping them to help themselves. She is a facilitator of change in people's lives.