Description
Mum Talks are monthly meet–ups for women looking to feel inspired, learn something new and make new friends. Babies are welcome too! A light breakfast will be available throughout the morning. You will also get to meet loads of amazing mums, bonus!
Mum Talks believe strongly that being a mum should not stop you reaching your career goals or enjoying your life passions, both of which are vital for self-care but can sometimes feel forgotten about or may need to be re-evaluated when you have children.
Mum Talks host meet-ups in a friendly and comfortable environment and invite 3 inspiring speakers to share their story and the tools they use to help navigate this exciting (and sometimes daunting!) time. Babies are more than welcome to join while you learn and feel empowered.
Mum Talks aim is to give you confidence and empower you as you get ready to return to work after maternity leave; or are thinking of starting your own business; or are adapting to life as a stay at home mum.
We are delighted to welcome three great speakers for Mum Talks October!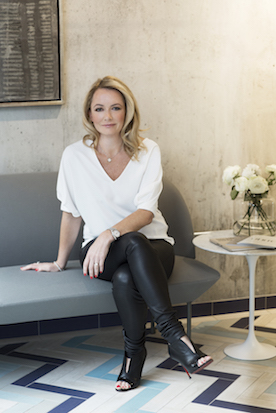 Orna Holland has twenty years experience scaling tech companies in Dublin, London, and across the globe.
Head of Recruiting for EMEA and APAC at Stripe, Holland is responsible for all hiring outside of North America: in Dublin, London, Paris, Berlin, Singapore, Tokyo, Bangloreq and Melbourne.
Prior to Stripe, Holland helped scale Facebook in EMEA from 35 to 2000 people as Director of Staffing. Before that, Holland held various roles, in London and Dublin, including running HR Globally for King.com and Staffing Manager for EMEA, at Google Ireland where she worked from 2005 until 2009. Holland is a graduate of Portobello College in Business and holds a BA in Business and HR.
In between all that, Holland launched Roller - reinventing the blow dry experience for women who want to look good at 7am - and is mom to Farrah 12 and Riley 9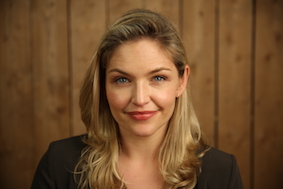 Helen Smyth is Facebook's Head of Ireland for Small and Medium Business. She is responsible for advertising sales and service for Irish businesses who use Facebook's family of apps and services.
Helen joined Facebook in 2010 and prior to her current role, she managed market teams in the Community Operations division. Previously she spent four years with a gaming sector start-up and also worked in France Telecom's gaming division.
Helen is dedicated to helping small and medium businesses grow and showcasing how mobile can accelerate business success. Her focus, as SMB Head of Ireland, is to continue building Facebook's presence in Ireland and develop opportunities for businesses to engage with customers.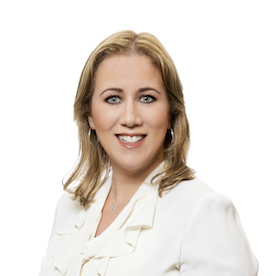 Oonagh Kelly is Head of HR at New Ireland Assurance (part of Bank of Ireland Group), a 100 year old company focused on helping customers secure their financial future and has worked in a range of senior and impactful roles in HR for over 20 years across a number of industries.
Oonagh began her career in recruitment, which ignited her passion for helping organisations and people to reach their potential. Throughout her career, she has focused on programmes that emphasise talent & leadership development and organisation effectiveness, which are always underpinned with open and honest communication.
Oonagh has Honours BA and MA degrees in European Studies, a BA in HRM and is a Chartered Fellow of CIPD. She also recently completed a Postgraduate Diploma in Organisation Design & Development, a rapidly expanding area of HR.
Married to Michael, with whom she has three daughters aged 14, 9 and 6, Oonagh loves live music, rugby, social media, and the Arts – not to mention pretty much any Scandi-noir drama that she can get her hands on. All of which brings colour and quality to her busy, demanding and fulfilling professional and personal life.
---
Terms & Conditions:
When buying a ticket you will be added to Mum Talks newsletter mailing list, please email hello@mumtalks.ie if you would like to be removed.
Tickets must be purchased prior to the event and are non-refundable.
We may add, withdraw or substitute speakers without prior notice.
We may use image or likeness of attendees in any live or recorded video display, photograph or picture.
We may postpone, cancel, interrupt or stop the event due to adverse weather, dangerous situations, or any other causes beyond our reasonable control.