Description
We have a very special line up for Mum Talks in September!
Three women, experts in their field will impart their wisdom and share their story. We have speaking in September: career and executive coach, Elaine Russel; entrepreneur and owner of Bella Baby Evelyn Garvey; and financial advisor, Karen Goodliffe.
The venue is comfortable, warm and welcoming (with buggy access from Hatch Street straight into the lovely snug conservatory which also has changing facilities). Babas are more than welcome or come along solo, whatever suits you! Tea, coffee and delicious fresh fruit and pastries will be available. You will also get to meet loads of amazing mums, bonus!
Introducing our Mum Talks speakers for Tuesday, 5th September: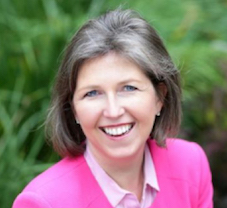 Elaine is a career and executive coach and facilitator. She specialises in encouraging and supporting her clients to make the right choice, at the right time for the right reason. She trained as a Chartered Accountant before moving to the consumer side at Telefonica O2 Ireland. As CEO of Tesco Mobile, Ireland, she doubled the customer base through great propositions at the right price and built the brand to be the most recommended network in Ireland.
To support a better life balance and to follow her passion of inspiring herself and others to be their best selves, she decided to leave the corporate world and to retrain as an executive and leadership coach.
This year she is launching Women Returners in Ireland. Women Returners is a social business supporting men and women to return to work after an extended career break. Elaine is delighted to bring Women Returners here as she is passionate about supporting women to rebuild their professional confidence, play to their strengths and successfully integrate work into their lives. Elaine lives in Dublin and has two daughters, Laura (8) and Grace (9 months).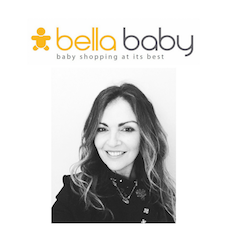 Evelyn Garvey is the owner of Bella Baby Nursery Stores, an Irish family business established in 2008 with stores in Galway, Dundrum, Cork, Maynooth and Twickenham in London. Stocking the best baby brands in the business and offering special services like complimentary one-to-one personal shopping, her passion for great customer service ensures all of her baby stores offer a memorable shopping experience.
Evelyn's business background is grounded with the strong entrepreneurial spirit of her family. With experience in hospitality and communications, Evelyn always had the drive to become an entrepreneur. She is Mum to Ella (10), Charlie (7) and Bailey (3) and through her own experience of pregnancies and parenting has built her business with the aim to make life easier for new parents.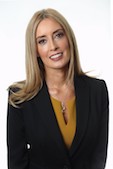 Karen is a Financial Advisor and Director with HerMoney, a division of CWM Wealth Management Ltd. HerMoney has offices in Dublin and Cork and offers bespoke financial advice for women on areas such as retirement planning, life and serious illness cover, income protection, savings and investments.
Karen will be covering the following financial goals to consider & set:
- short term savings – what to consider
- quick synopsis on protecting the family from unexpected events - life cover, serious illness cover, income protection
- longer term savings e.g. children education – what to consider
- retirement planning – hugely important area for women with possibly taking time out from workforce for children, maybe being paid less than their male counterparts and on average living longer!
- reasons why you (if you don't already!) need to take control (and don't leave financial planning to the men!)
*************************************************************************************************************************************************
Terms & Conditions:
Tickets must be purchased prior to the event and are non-refundable.
We may add, withdraw or substitute speakers without prior notice.
We may use image or likeness of attendees in any live or recorded video display, photograph or picture.
We may postpone, cancel, interrupt or stop the event due to adverse weather, dangerous situations, or any other causes beyond our reasonable control.