Description
Mum Talks are monthly meet–ups for women looking to feel inspired, learn something new and make new friends. Babies are welcome too! Tea, coffee and delicious fresh fruit and pastries will be available throughout the morning. You will also get to meet loads of amazing mums, bonus!
Mum Talks believe strongly that being a mum should not stop you reaching your career goals or enjoying your life passions, both of which are vital for self-care but can sometimes feel forgotten about or may need to be re-evaluated when you have children.
Mum Talks host meet-ups in a friendly and comfortable environment and invite 3 inspiring speakers to share their story and the tools they use to help navigate this exciting (and sometimes daunting!) time. Babies are more than welcome to join while you learn, feel empowered and embrace this new stage.
Mum Talks aim is to give you confidence and empower you as you get ready to return to work after maternity leave; or are thinking of starting your own business; or are adapting to life as a stay at home mum.
We are delighted to announce our speakers for February 13th in Cork!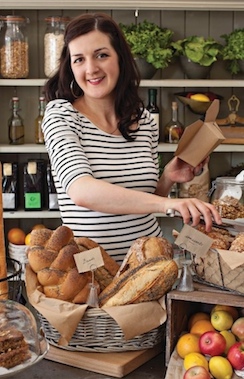 Lilly Higgins is a food writer and photographer. She is a member of The Irish Food Writer's Guild, has a weekly column in The Irish Times and has written two cookbooks. Having studied and taught at Ballymaloe Cookery School and with an honours degree in Design she merged her passions and now styles, photographs and writes about food.
Lilly is a regular cook on RTE's Today Show and The Six O'clock show on TV3. She starred in Fancy Vittles alongside her sister Maeve, presented Ireland's Best Young Baker on RTE2 and was judge on The Great Irish Bake Off.
Lilly lives in Cork with her husband and their three small children.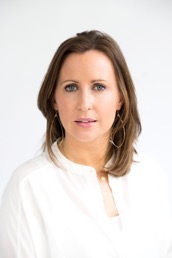 Gina Cassidy: Mum to Max (7), Juliet (4), Seb (3) and Jake (18mths) and founder of Purcell & Woodcock. Established in 2015, Gina had a clear vision in mind – to offer high quality, useable luxury products at accessible prices. The company currently designs and produces a range of home fragrance products, all presented in signature packaging, and is successfully building its market share in a highly competitive market.
Gina's early career was in HR. As a self-confessed brand lover, with a flair for design, she took on the challenge of becoming a market disruptor, challenging aspirational brands around the perception that you have to pay for quality. Purcell & Woodcock offers the answer - high-quality products, in luxurious packaging at an affordable price.
2018 sees the business launch the Eckersley Collection, a beautifully patterned range of fine bone China candles and diffusers and will be launched at upcoming tradeshows in Dublin, London and Birmingham.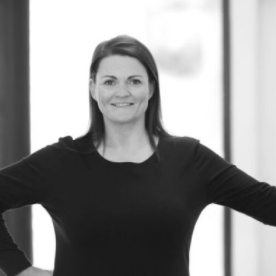 We often hear it said that entrepreneurs are born, not made and Sian Horn, founder of Elite Pilates, Cork's Premium Pilates Studio, proves just that with a lengthy list of impressive business ventures spanning her resumé. From a young age, Sian took a keen interest in the world of business and this interest flourished into an unquenchable passion which lead her to become the award-winning serial entrepreneur that she is today.
Sian has had several successful careers in many diverse areas from her days as a dance teacher, hospitality and publishing to name a few, but it wasn't until she undertook a management role in 1996 for David Lloyd Health Clubs in London that she truly developed her passion for the health and fitness industry.
In 2011, it was a different type of love that took Sian to the real capital here in Cork. Whilst workingin the corporate sector and leading an incredibly fast-paced life, Sian noticed a decline in her own health -weight gain, crippling sciatica, knee and back pain and several visits to the physio each week! Deciding that she needed to change her lifestyle inevitably lead to a change of career and thus - Cork's very first Reformer and Barre studio was born!
Opening the doors to Elite Pilates very first studio in 2015 has now lead to a further 2 Elite Pilates studios opening in The Kingsley Hotel and in Carrigtwohill, not to mention a dedicated following of pilates addicts Lee-side!
Today, Sian's love of business only continues to grow as she mentors exciting Corkonian startups as well as providing consultation services to existing SME's so that they can develop successful business models and moreover, thriving businesses.
*******************************************************************************************************************************************
Terms & Conditions:
Tickets must be purchased prior to the event and are non-refundable.
We may add, withdraw or substitute speakers without prior notice.
We may use image or likeness of attendees in any live or recorded video display, photograph or picture.
We may postpone, cancel, interrupt or stop the event due to adverse weather, dangerous situations, or any other causes beyond our reasonable control.