Description
We have an amazing line up for Mum Talks in June!
Three women, experts in their field will impart their wisdom and share their story. We have Orla Walsh, an artist orlawalsh.com whose iconic original creations are owned by a wide range of celebrities from rock, pop and movie stars to international sports stars around the globe; Niamh Deans, co- founder of The Collaborations Agency; Niamh Martin, creator of Nima Brushes and professional make-up artist.
The venue is comfortable, warm and welcoming (with buggy access from Hatch Street straight into the lovely snug conservatory which also has changing facilities). Babas are more than welcome or come along solo, whatever suits you! Tea, coffee and delicious fresh pastries will be available. You will also get to meet loads of amazing mums, bonus!
Introducing our Mum Talks speakers for Tuesday, 13th June: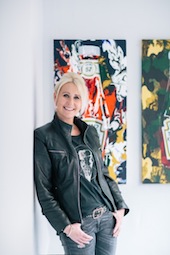 Orla Walsh: You will recognise Orla's work instantly! orlawalsh.com Orla is famed for the Ketchup Collection, which features the iconic Heinz bottle on a variety of quirky, colourful backgrounds, from Space Invaders, Donuts to Flying Toasters. Having tried to sell her first six ketchup paintings on the railings of St Stephens Green in Dublin, a senior Heinz executive spotted them, and, within a week, Orla got a call from the Corporate Lawyer from Heinz Ireland, Richelle McCarthy, asking if the Heinz could buy the stylised ketchup paintings for their World Head Quarters boardroom in Pittsburgh, where they still hang today.
Orla Walsh has gone on to create sought-after painting collections, regularly turning popular brands like Heinz Ketchup, Guinness, Tayto Crisps and Jacobs into iconic art images. Widely acclaimed for her quirky style and creative execution, Orla Walsh's paintings are included in many private Irish art collections, and her original work is also owned by a wide range of celebrities from rock, pop and movies stars to international sports stars around the globe.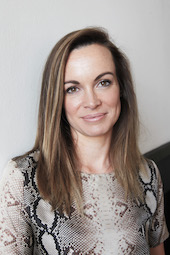 Niamh Deans: Niamh is a Trinity Graduate and holds a Masters in Advertising from DIT Aungier St and a Diploma in Digital Marketing from the Digital Marketing Institute. Niamh has worked across a range of media sectors from media agency to creative agency to media sales house. Niamh's media agency background saw her hold roles in Carat Ireland, Zenithoptimedia UK and MEC Dublin where she headed up the Access Department, the agency's sponsorship, sports and entertainment division.
Niamh worked in the Irish Daily Star for 7 years as Agency Sales Manager selling into both the UK and Irish agency landscape. Niamh has recently set up The Collaborations Agency with Lynn Hunter. The Collaborations Agency joins the dots between brands and talent. Niamh is also currently studying to become a yoga teacher, a great passion of hers. Niamh is mum to Alexa (8), Russell (5) and Louis (4).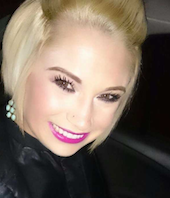 Niamh Martin: Niamh has over 15 years experience working as a professional makeup artist within the Irish and UK beauty industry, as well as numerous years of teaching experience. So it is safe to say, Niamh knows her stuff!
After years of educating college students and professionals in the art of makeup application it came to the stage where Niamh wanted something more and, with the support and backup of a fantastic family, NIMA BRUSH was born!
Niamh's aim was to provide fun, professional, and affordable tools to enable both professionals and non-professionals alike to invest in high-quality makeup brushes for their everyday makeup application needs.
Niamh is going to tell us the story behind the creation of Nima Brushes and as a super busy mum of a toddler, she is also going to share her top makeup tips for busy mums on the run.
*************************************************************************************************************************************************
Terms & Conditions:
Tickets must be purchased prior to the event and are non-refundable.
We may add, withdraw or substitute speakers without prior notice.
We may use image or likeness of attendees in any live or recorded video display, photograph or picture.
We may postpone, cancel, interrupt or stop the event due to adverse weather, dangerous situations, or any other causes beyond our reasonable control.