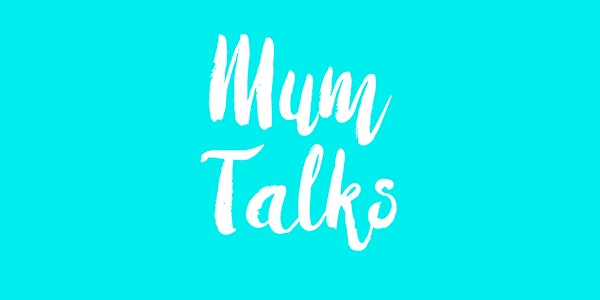 Mum Talks Dublin
Mum Talks are monthly meetups for women looking to feel inspired, learn something new and make new friends. Babies are welcome too!
When and where
Location
Café en Seine 40 Dawson Street Dublin Ireland
Refund Policy
Contact the organiser to request a refund.
About this event
We look forward to welcoming you back to Mum Talks Meet-Ups, a comfortable and relaxed event where babes on knees /buggies always welcome. Or come without baba for some you time, solo or with friends, you will recieve a very warm welcome and a yummy breakfast with loads of hot coffe! You will also get to listen to three amazing speakers and we guarantee when you leave you will feel uplifted and rejuvenated!
Introducing our three speakers for Mum Talks September; Dr. Claire Conlon, Emma Dowling (Fabulous Pharmacist) and Emer O'Neil: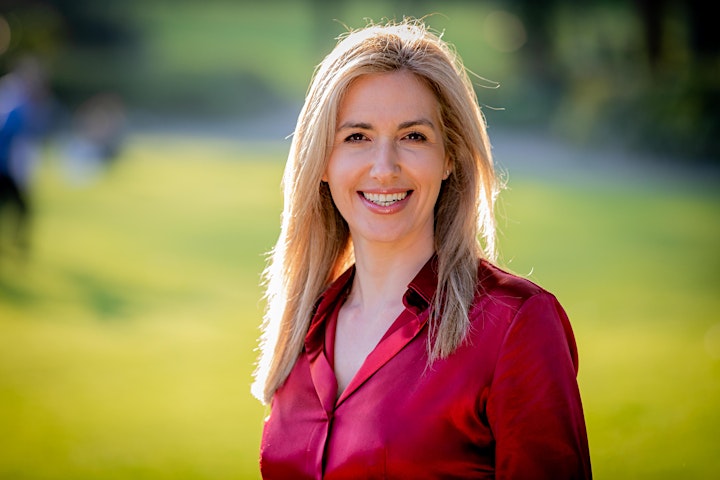 Laura is a qualified pharmacist and scientist, having graduated from Trinity College Dublin in 2002. Laura has over twenty years experience working on the front line in community pharmacy, where she has always strived to put patients and customers first. Her dedication to the industry was recently recognised, when Laura was awarded the prestigious 2022 Pharmacist of The Year Award.
Laura is on a mission to optimise wellness by educating and empowering people to achieve sustainable, healthy lifestyles. Online Laura is known as "The Fabulous Pharmacist", where her Instagram channel is dedicated to sharing relatable and passionate advice about health, wellbeing, family, and self-care. Using her online platform, Laura gives her 53k+ followers the tools and skills to live a balanced, sustainable, and healthy lifestyle - and importantly - without ever resorting to short-term crazes or fads. Whether talking about skin concerns, constipation, female incontinence or mental health, Laura aims to educate her followers and to shine a light on topics that other public figures can often tend to shy away from.
Thanks to her social media presence and her wealth of knowledge, Laura is a frequent contributor to Irish media and appears regularly on TV, print and radio. Laura is an accomplished corporate speaker - with RBC, Lloyds Pharmacy, Trinity College Dublin, Perrigo and the Beo Wellness events as some of her past clients.
Laura also has an entrepreneurial streak! She is the founder, CEO and Chief Scientist for fabÜ – a unique new range of nutritional supplements, formulated and developed by Laura. They are available online at www.fabuwellness.com and at pharmacies and healthfood stores nationwide.
Away from the lab, Laura is a busy mum of three boys living in South Dublin. She enjoys practicing yoga, running with her dog a boxer called Carlo and early morning swims.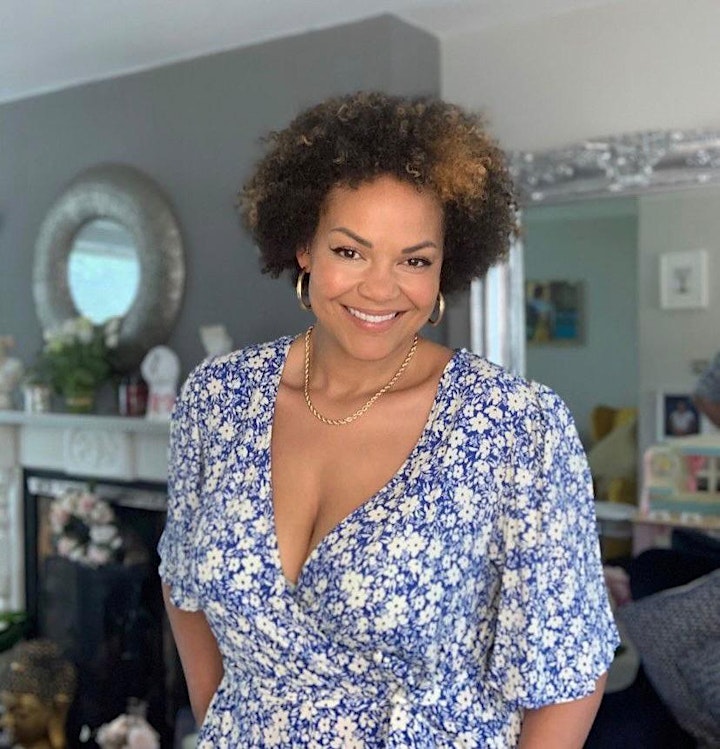 Emer O'Neill is a mother of two Kyan 7 and Sunny Rae 2. She was born and raised in Ireland and is Irish/Nigerian and a Bray Co. Wicklow native. She is also a secondary school teacher, author, model, activist and TV presenter.
Emer is a huge advocate for promoting positive body image. She is the ambassador for a programme called Free Being Me and also an ambassador for The Dove Self Esteem Project. 
Emer is an anti-racism activist and hopes to bring awareness to the lack of diversity in the media, state jobs, positions of leadership and in our education system here in Ireland. She is an ambassador for the Olympic Federation Ireland "Don't Scroll By" campaign. This campaign challenges the Irish public and sports stakeholders to #deletebanreport any hate speech or discriminatory comments they see online.
She has helped write the "Dare to Believe" programme which is part of the "Don't Scroll By" campaign. And is a founding member of Bray For Love an anti-racism group in her home town. She and her colleague have written an anti-racism policy for schools and she currently sits as a member on the steering committee for the updated Anti Bullying Action Plan under Minister Norma Foley. 
Emer is honoured to have helped write the Anti-Racism CPD professional development course with the Irish National Teachers Organisation. She is also the author of a children's book called "The Same but Different", with the message that our differences are our super powers and without them, what a boring world this would be.
Emer currently has a TV show on RTE2 about girls in sport and challenges the question of why girls drop out of sport during the ages of 12-14? Emer took 9 girls between the ages of 12-14 that had never played sport or had played sport and quit and she worked them in an activities and sports camp to help them regain their confidence and find a love for movement and activity.She also is an advocate for normalising breastfeeding and extended breastfeeding and is currently breastfeeding her daughter Sunny Rae for 28months.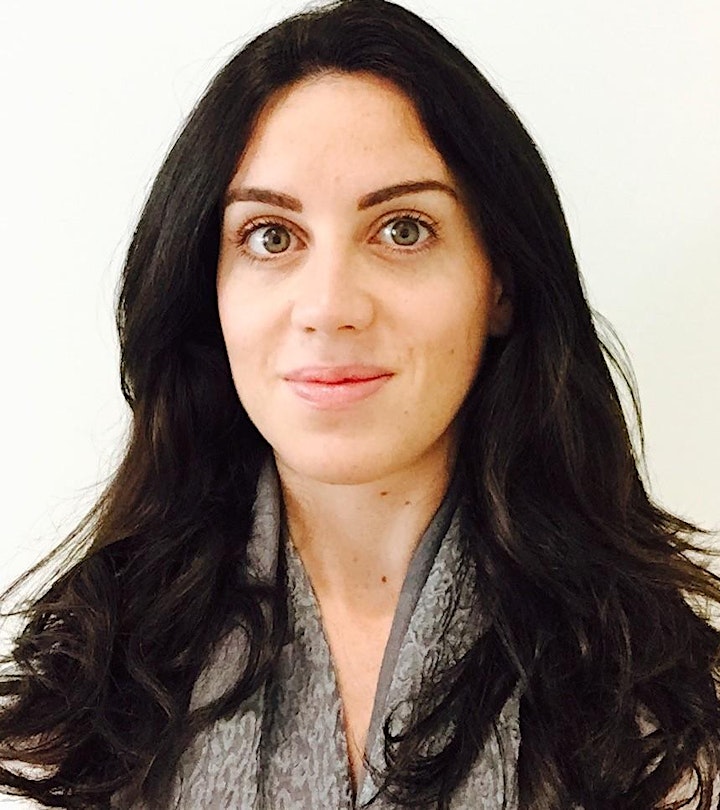 Dr. Claire Conlon - Senior Clinical Psychologist
Hello everyone, my name is Claire and I am a mum to three boys, 5, 3 and nearly one….and a senior clinical psychologist. I fell in love with psychology whilst working in Great Ormond Street Hospital in the UK over a decade ago and have not looked back since. I have been working in the health service in Ireland for many years providing support to parents and in 2021, I set up The Caterpillar Clinic with the goal of making psychological support more accessible to all. I draw on my psychological knowledge constantly as a parent and I feel passionate about sharing this knowledge to everyone to make parenting as enjoyable and rewarding as possible. I have developed a range of online programmes for parents to access from the comfort of their own home. I also provide consultation, therapy, assessment and webinars. I regularly provide free content through the website and my Instagram page, so worth checking those out. www.thecaterpillarclinic.com @thecaterpillarclinic