Description
Get ready to be inspired… we have three incredible women speaking at the next Mum Talks event; A wellness coach and award-winning, best selling author of 'Minding Mum'; an entrepreneur who got to the final five on The Apprentice; and a quarter life coach who has turned her own life around and now helps others to do the same.
We will also have on hand during the morning a skin care specialist from OSLO to answer all your questions and share the latest top beauty tips.
The venue is cool, comfortable, warm and welcoming (with changing facilities and buggy access from Hatch Street straight into the lovely snug conservatory). Babas are more than welcome or come along solo, whatever suits you! Tea, coffee and delicious fresh pastries will be available. You will also get to meet loads of amazing mums, bonus!
Our Mum Talks speakers for Tuesday, 4th April are: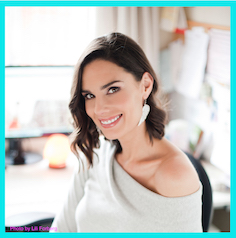 Alison Canavan is an influential health and wellness coach, motivational speaker, NLP practioner and the award winning author of wellness book "Minding Mum". Having travelled the world as one of Ireland's most successful international models for nearly two decades, in recent years she has devoted her time to her greatest passion: true health and wellbeing. Helping people to join the dots with their health and wellbeing is Alison's primary goal and passion which led her to create her new website www.becomplete.ie.
Alison has become a much sought after motivational speaker and regularly does talks on health and wellbeing in schools, corporates and events around the country and is a regular contributor to radio and TV shows.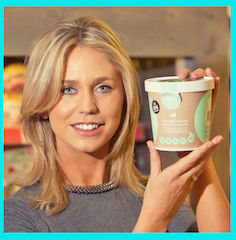 Róisín Hogan is the founder of HIRO, a fresh & healthy ready meal range. It's hard to put Róisín in one box - she is a food obsessed accountant, an entrepreneur, and impressed on screens in Autumn 2014 when she appeared on The Apprentice on BBC 1, making it to the famous Final Five. Described by The Telegraph as "Lord Sugar's biggest ever mistake" when he fired her, Roisin showcased her flair for business through her creativity and straight talking common sense. She famously impressed Alan Sugar when she bought a diamond for £50!
What started with giving up smoking for a New Year's resolution has turned into a healthy food adventure for Róisín. She is so passionate about her products that she left her corporate career to follow her dream and launch her HIRO range from Drogheda, Co. Louth.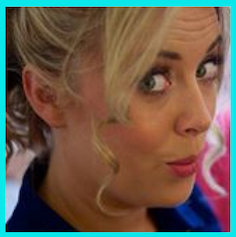 Paula Coogan, The Quarter-Life Coach. Since 2010, Paula has studied and worked with the best coaches in Ireland, the UK and the States learning the most up-to-date and cutting edge coaching tools to help people make things happen, creating that change they want and getting the results they deserve.
A few years ago Paula reached a point where she was feeling disconnected, unsettled and lost and was looking at her life and asking 'Is this it?'. She took redundancy in her job and invested in her own personal development. Since then she has turned her life around completely from doing what she thought she 'should' be doing to creating a life that is based on who she is, what she wants and what is important to her. She has been running her own business full-time for the past 4 years, she's bought a house, got married and had a gorgeous baby girl Sarah in August 2015.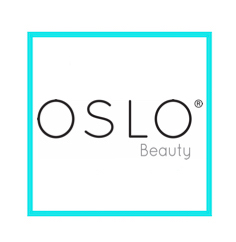 OSLO skin care specialist will be on hand to answer all your skin care questions. An Irish owned company set up in 2016, OSLO is the new and exciting addition to the Irish beauty sector. Skin care specialist, Tammy will be on hand to talk us through all the latest skin care techniques to keep our skin radiant and to answer all your questions. The OSLO objective is simple - to provide a consistent excellent level of service combining the latest high quality beauty treatments and services with a luxurious contemporary setting.
*************************************************************************************************************************************************
Terms & Conditions:
Tickets must be purchased prior to the event and are non-refundable.
We may add, withdraw or substitute speakers without prior notice.
We may use image or likeness of attendees in any live or recorded video display, photograph or picture.
We may postpone, cancel, interrupt or stop the event due to adverse weather, dangerous situations, or any other causes beyond our reasonable control.