Description
Mum Talks are delighted to announce our next evening event in association with The Irish Times

We've listened to the feedback from everyone who can't make our morning events but want to be part of our growing tribe and look forward to hopefully meeting you all too!
Mum Talks is all about connecting people and this is going to be another great opportunity to meet like-minded women. You will be welcomed on the evening with a large glass of wine and there will also be plenty of nibbles to keep you going for the night!
Just like our morning events (but with wine and without babies!) we have a great line up speakers who are going to share their stories with us!
We are delighted to annouce our panel for the evening.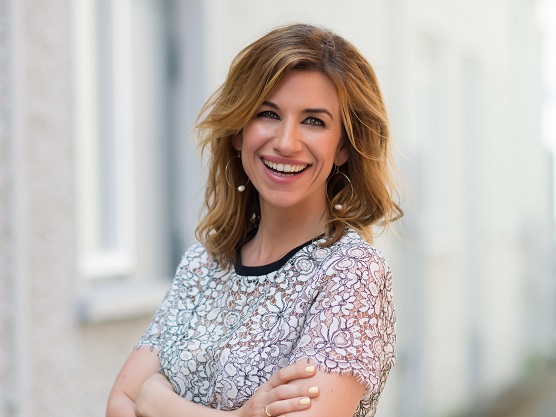 Clare McKenna
Is a TV & radio presenter, she is currenlty preenting Newstalks health and wellness show Alive and Kicking which airs every Sunday at 9am
She is also mum of 2 kids Flynn 7 and Lois 4. After the birth of Lois, Clare left her beloved job as presenter of Spin 1038's talk show The Spin to go freelance. She has worked with RTE and is mainly known now for her work with Ireland AM and Elaine on TV3 and on Today FM. She also works extensively as a voice over artist.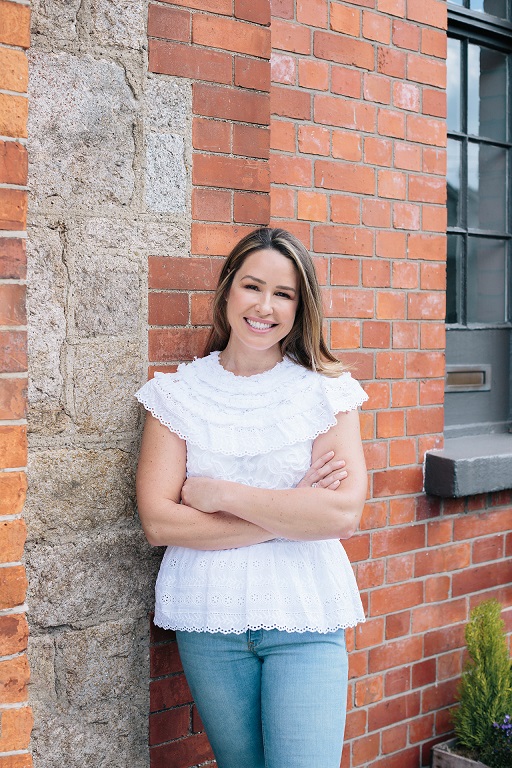 Milena Jaksic
Meet Milena Jaksic – she is the co-founder of Ireland's leading Reformer Pilates and Physio brand, Platinum Pilates. Milena lives and breathes all things movement-related and has been a leading expert in functional movement for over 20 years.
She believes, everyone deserves to feel good in their bodies, free from aches and pains, and that correct movement techniques are the key to health. She has grown her business to become a household name in Pilates with seven busy studios and four Physio clinics, with more studio launches to come. Her reputation in the industry is for her refreshing attitude and a thirst for knowledge and advancement in the area of movement. As well as growing the brand, she has spent many years working with post-breast cancer patients as a Pink Ribbon Programme specialist, holds an MSc in Nutrition and Exercise Science, is a Franklin Method instructor and has recently trained in Gyrotonic too, a new exercise she is bringing to Ireland this winter. As an authority in her field, she comments regularly in the media, teaches breathing techniques to top corporate companies and continually works with many of Ireland's leading business professionals and top athletes, including the Leinster Rugby Squad, keeping them strong, conditioned and injury-free.

Orla Walsh
Mum of one and counting.... Orla was born in Dublin, she qualified as a Dietitian from Kings College London. Orla initially obtained an honours degree in Physiology from Trinity College Dublin, allowing her to apply her detailed knowledge of the human body to the nutritional management of conditions and diseases. Since then Orla upgraded her BA in Physiology to an MA in Physiology. She also went on to achieve a Masters in Clinical Nutrition at Roehampton University, London.
Orla's areas of expertise include weight loss, Irritable Bowel Syndrome, Disordered Eating and heart health. Additionally she is passionate about nutrition and its impact on fertility. She regularly writes for national newspapers, appears on television and is a guest speaker on radio stations on these topics.
Orla has a personal interest in sport which naturally lead onto a professional involvement in Sports Nutrition. She obtained a postgraduate diploma in Sports and Exercise Nutrition at the University of Ulster. She was involved in the nutritional management of many athletes leading up to the 2016 Olympics in Rio.
Orla currently holds a clinic in the dublin nutrition centre, Dublin 2 as well as within Premier Physiotherapy, Ballinteer, Dublin 16. She also writes a weekly article for the Irish Independent newspaper.
Orla is a qualified Dietitian and member of the Irish Nutrition and Dietetic Institute (M.I.N.D.I.) and Self Employed Dietitians of Ireland (S.E.D.I.). She is also registered with CORU and is on the Panel for the Provision of High Performance Sport Services in Ireland.
---
Terms & Conditions:
When buying a ticket you will be added to Mum Talks newsletter mailing list, please email hello@mumtalks.ie if you would like to be removed.
Tickets must be purchased prior to the event and are refundable up to 7 days prior to the event
Tickets are non-transferable
Mum Talks may add, withdraw or substitute speakers without prior notice.
Mum Talks, The Irish Times and Topflight may use image or likeness of attendees in any live or recorded video display, photograph or picture.
Mum Talks may postpone, cancel, interrupt or stop the event due to adverse weather, dangerous situations, or any other causes beyond our reasonable control.