Description
We are delighted to have parterned up with Waterbabies for our March Talk!
Mum Talks are monthly meetups for women looking to feel inspired, learn something new and make new friends. Babies are welcome too! A light breakfast will be available throughout the morning. You will also get to meet loads of amazing mums, bonus!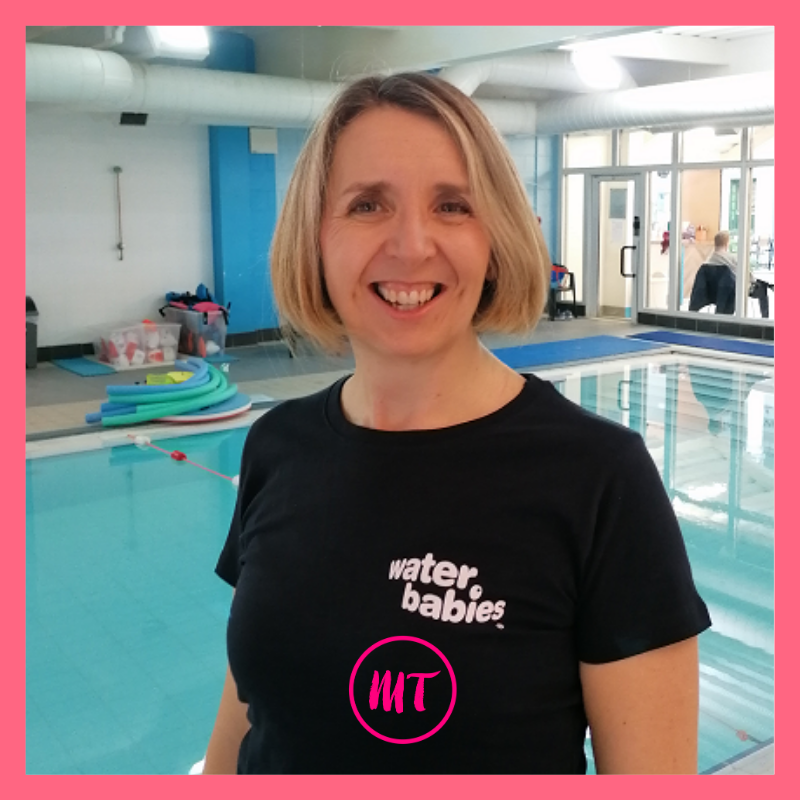 Carol McNally, Director of Water Babies
Carol McNally, who is a Mum of two and passionate about swimming, discovered Water Babies when on a family visit to the UK in 2007. With two small children and working full-time, Carol was looking for a business opportunity that would improve her work life balance.
Now Carol & her sister Therese run Water Babies in Dublin which is the fastest ever growing franchise in UK and Ireland and now the largest Water Babies franchise in the UK, Ireland and the world (for now!!). The company teaches over 2600 babies every week across Dublin, Meath, Louth & Kildare.
There are four franchisees in Ireland teaching over 6000 babies across the country every week. Water Babies International welcomes over 50,000 children at around 560 pools each week across Ireland, the UK, the Netherlands, Canada, China and New Zealand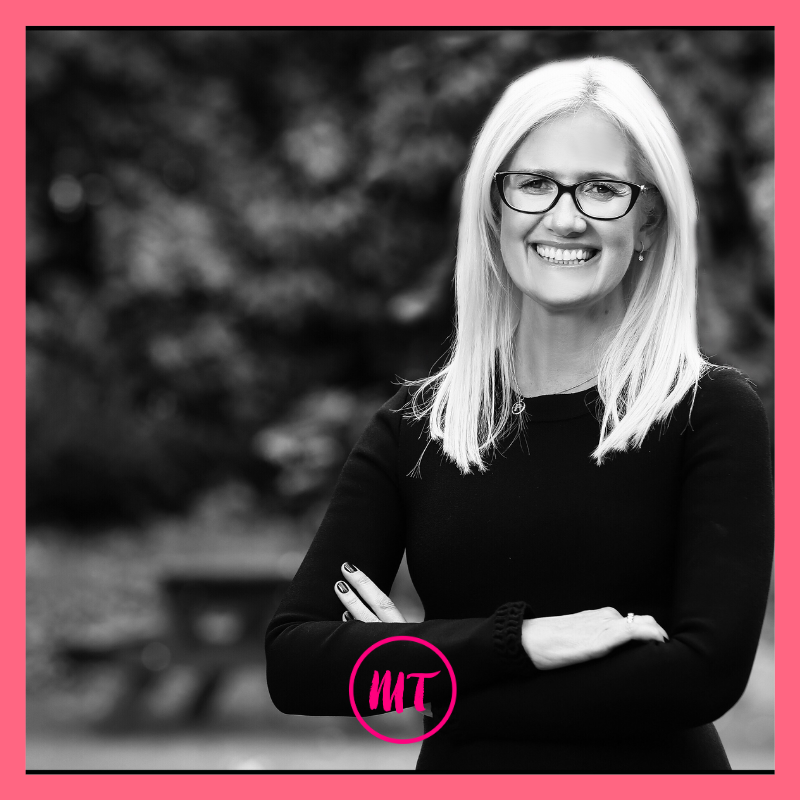 Paula McClean
Paula is a passionate fundraiser and public speaker on breast cancer. A Mum to three daughters, founder of Style Unravels Breast Cancer (SUBC), an Ambassador with Breast Cancer Ireland since 2013. Prior to this Paula worked in Corporate Banking as Head of HR and in HR Consultancy for over 20 years. She is a Psychology and HR Graduate of NCI.
After a diagnosis of breast cancer in July 2011, aged 42 with three young daughters, Paula become an advocate, speaking on the subject in national media. She is one of the longest serving Ambassadors with the charity. An avid speaker and charity entrepreneur, raising funds for and awareness around breast cancer research. Combining her love of fashion she has organised many fundraising events some including her fashion shows with Brown Thomas and innovative collaborations, the most recent being with Breast Cancer Ireland and the collaboration with Vero Moda of global group Bestseller in a successful three month campaign.
Paula will talk openly and candidly about the impact of her breast cancer diagnosis in 2011 with three very young children at home. She will talk about how she dealt with a diagnosis of cancer as a young mum, during treatment, the years after and her work now. Paula will discuss the importance of being an Ambassador with Breast Cancer Ireland, the latest developments in breast cancer research, the fight for a cure and the importance of raising awareness in young women. She will talk about her love of fashion and Style Unravels Breast Cancer (SUBC) and how she merged both these loves to found SUBC.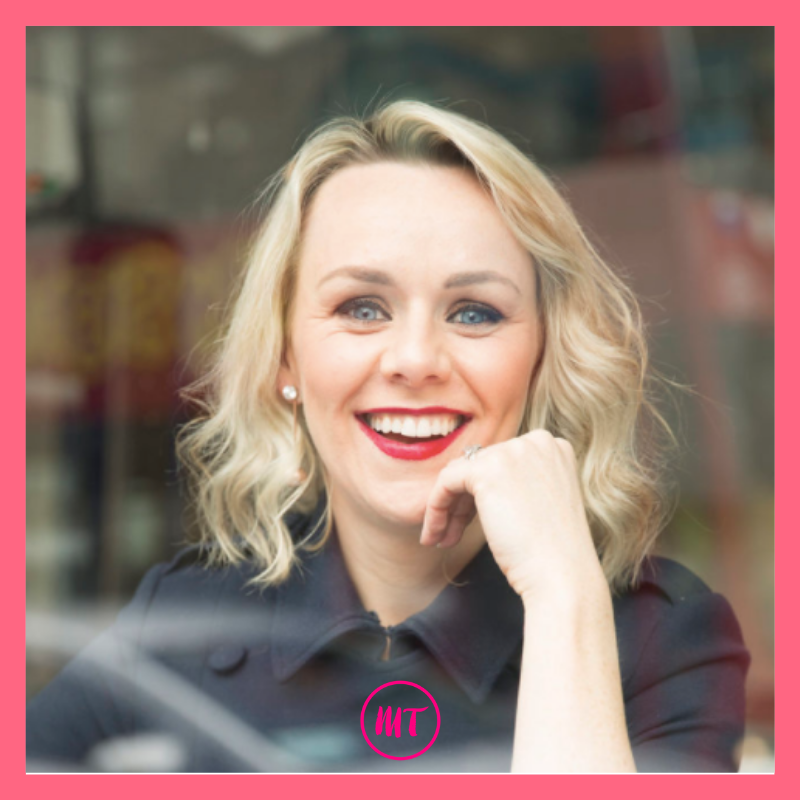 Sinead Brady - A Career to Love
Sinead is a career psychologist, is a designer of organisational and career change. If you are dreading going back to work and maybe thinking of changing jobs or taking a career break, or if you are dying to get back to work and the guilt is killing you or perhaps you are thinking of starting your own business, Sinead will give you the tools to help you make and feel good about those decisions.
With a professional background in humanities, law, and psychology she has walked in the shoes of change. So, she intimately understands the exciting and scary challenges associated with it. A regular keynote speaker and media contributor, on careers, leadership and the future of work, her practical insightful approach has lead to a permanent slot on IMAGE.ie, Today FM Sunday Business Show, and she is a regular on the Nicky Byrne Show with Jenny Greene on RTÉ 2FM.
Founder and CIO (Chief Inspiration Officer) at A Career to Love, mum to two girls (4-year-old Saibhe & 3-year-old Saorla), wife, daughter, sister, and friend she chooses to blend life and work. An early riser, a compulsive reader who adores red shoes, she exercises to stay fit and keep healthy. Not surprisingly her specialist subject area is the 21st-century workplace and the future of work.
---
Mum Talks believe strongly that being a mum should not stop you reaching your career goals or enjoying your life passions, both of which are vital for self-care but can sometimes feel forgotten about or may need to be re-evaluated when you have children.
Mum Talks host meetups in a friendly and comfortable environment and invite 3 inspiring speakers to share their story and the tools they use to help navigate this exciting (and sometimes daunting!) time. Babies are more than welcome to join while you learn and feel empowered.
Mum Talks aim is to give you confidence and empower you as you get ready to return to work after maternity leave; or are thinking of starting your own business; or are adapting to life as a stay at home mum.
---
Terms & Conditions:
When buying a ticket you will be added to Mum Talks newsletter mailing list, please email hello@mumtalks.ie if you would like to be removed.
Tickets must be purchased prior to the event and are refundable up to 7 days prior to the event
Tickets are non-transferable
We may add, withdraw or substitute speakers without prior notice.
We may use image or likeness of attendees in any live or recorded video display, photograph or picture.
We may postpone, cancel, interrupt or stop the event due to adverse weather, dangerous situations, or any other causes beyond our reasonable control.