Description
Mum Talks are monthly meetups for women looking to feel inspired, learn something new and make new friends. Babies are welcome too! A light breakfast will be available throughout the morning. You will also get to meet loads of amazing mums, bonus!
Mum Talks believe strongly that being a mum should not stop you reaching your career goals or enjoying your life passions, both of which are vital for self-care but can sometimes feel forgotten about or may need to be re-evaluated when you have children.
Mum Talks host meetups in a friendly and comfortable environment and invite 3 inspiring speakers to share their story and the tools they use to help navigate this exciting (and sometimes daunting!) time. Babies are more than welcome to join while you learn and feel empowered.
Mum Talks aim is to give you confidence and empower you as you get ready to return to work after maternity leave; or are thinking of starting your own business; or are adapting to life as a stay at home mum.
We are delighted to announce our speakers for May!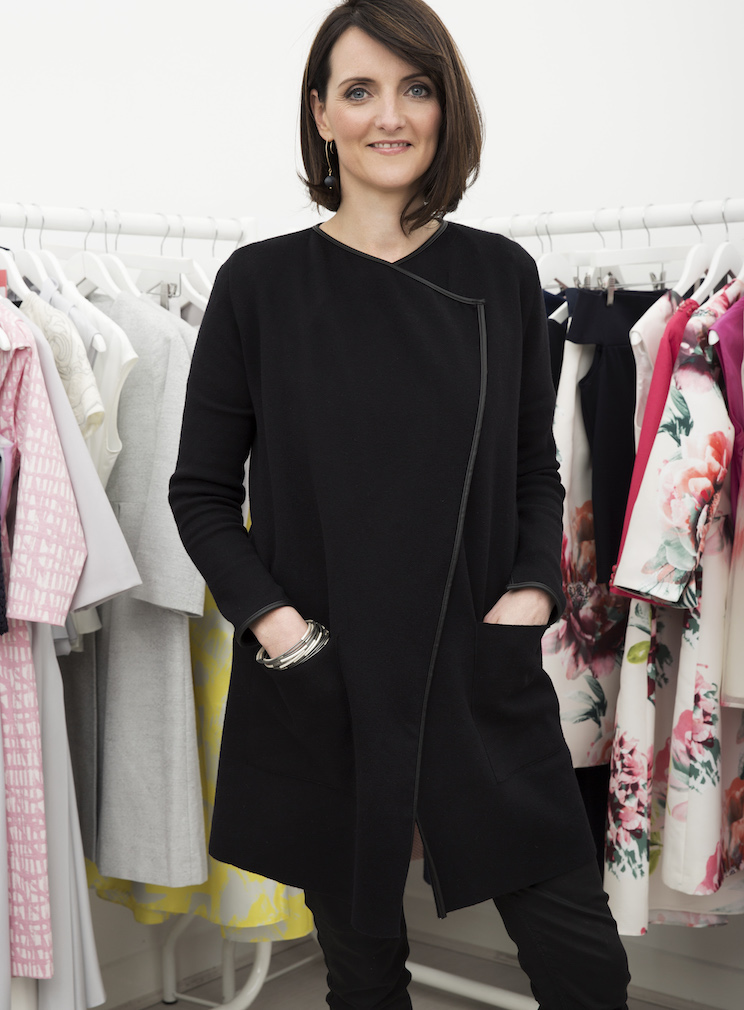 Fiona Heaney, is designer & co-owner of successful Irish Brand "Fee G"
Fiona the creative director of Fee G, first love was always design. She graduated from the National College of Art and Design Dublin, with a 1st class Honours in Fashion Design and since then Fiona has become one of the leading names in Irish Fashion.
Fiona gained experience designing in Ireland and internationally, building valuable knowledge working on established collections in the designer ladies wear market. She then decided to put her own stamp on the world of fashion and launched her own label" Fee G" in 2003.
From the very beginning, her vision was to create a design company focused on creating beautiful and high-quality garments that had a distinct style yet were commercial. Fiona combined her love of design, colour and fashion to create a brand that makes a woman feel feminine yet modern.
Fee G, is a ladies occasion wear collection for the boutique market. Founded by husband & wife team, Fiona Heaney and Don Gormley in 2004. Her distinctive use of colour and fabrics creates a point of difference for fee G, giving it international appeal. Her ongoing design development of the collection ensures an ever widening appeal catering for women who appreciate imagination, style, quality.
Fee G is well known for its dresses & item coats in particular, for events- weddings & races. It has been worn by the likes of Susanna Reid ITV, Laura Whitmore, Kathryn Thomas, Lorraine Kelly ITV, Hannah Vaughan Jones CNN & Mrs. Sabina Higgins. It has won best dressed at Cheltenham & designed Amy Huberman's bridesmaids dresses.
Fee G has won, the highly coveted "IMAGE Creative Business women of the year" 2018, as well as being RU 2017 +2013 & shortlisted 2016. Fiona also won" Fashion business person of the year" at 2015 KFW.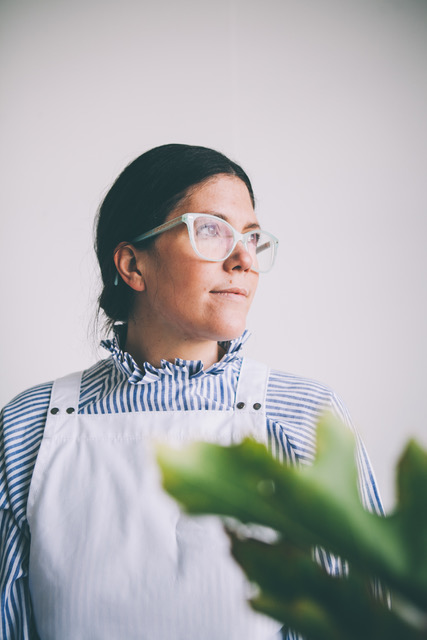 Kiz Groome is the Founder of Thru the Green Coffee Co.
Kiz moved to Ireland in 2012 on a 6 month work exchange between the Sydney and Dublin office of the consultancy firm she was working for.
7 years later she has a Irish husband, two babies, Harry (1) and Thru the Green (4).
Thru the Green was created after seeing commercial style drive through operations in Australia, Kiz created a hybrid of the atmosphere and quality of your favourite local coffee shop and the convenience of the drive through concept.
We've created a lovely community, within our customers and our team that really support each other. Which I think is the reason for our success.
Kiz is now working alongside her colleague Soph from Thru the Green, to launch Emboss, a chic mobile coffee shop for events, brand launches and promotions.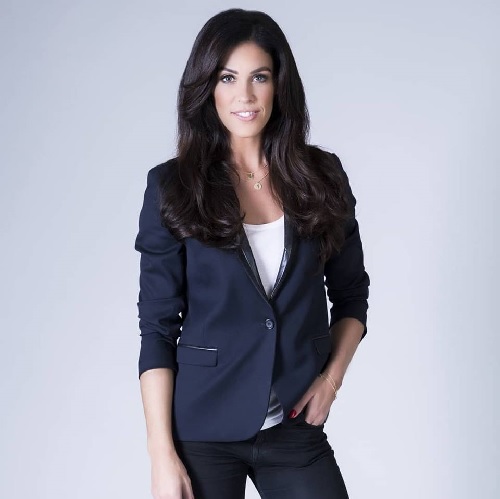 Glenda Gilson is a name we all associate with fashion and style.
Having built a career from modelling to TV presenting Glenda is introducing a range of delicate and elegant jewellery in gold, rose gold and sterling silver. Having her own product is something Glenda has always wanted, and jewellery was a natural fit for her. There are five designs in the collection and Glenda has always been a lover of tiny jewellery so delicate, elegant jewellery was the perfect collection to create. She wanted to work with high quality sterling silver and 18k gold plating and each piece is hallmarked in Dublin Castle Assay office.
"I have always worn jewellery especially delicate jewellery since my modelling days and I've been known for my layering and mixing of metals. I've travelled all over the world and picked up jewellery pieces along the way. My first collection is inspired by everyday things around me. I wanted a collection that was durable, versatile and affordable. I feel jewellery is personel to everyone. I sketched out some of my favourite symbols and worked with a goldsmith to create the designs and shapes. Each of the symbols reflect and define a little about me and my life."
---
Terms & Conditions:
When buying a ticket you will be added to Mum Talks newsletter mailing list, please email hello@mumtalks.ie if you would like to be removed.
Tickets must be purchased prior to the event and are refundable up to 7 days prior to the event
Tickets are non-transferable
We may add, withdraw or substitute speakers without prior notice.
We may use image or likeness of attendees in any live or recorded video display, photograph or picture.
We may postpone, cancel, interrupt or stop the event due to adverse weather, dangerous situations, or any other causes beyond our reasonable control.