Description
We are delighted to announce our speakers for Monday 2nd July!

We are ALSO delighted to announce our Mum Talks Summer Market which will be taking place in House straight after Mum Talks, where you will be treated to refreshing drinks and nibbles and a selection of brands from some incredibly biz mums. The Mum Talks Summer Market is open to the public 1.30 - 4.00 in House so invite your friends to come along for some summer fun and to support our biz mums!

For our July Mum Talks we have three women, passionate about their areas of expertise who will impart their wisdom and share their story.

The venue is comfortable, warm and welcoming (with buggy access from Hatch Street straight into the lovely conservatory which also has changing facilities). Babas are more than welcome or come along solo, whatever suits you! Tea, coffee and delicious fresh fruit and pastries will be available. You will also get to meet loads of amazing mums, bonus!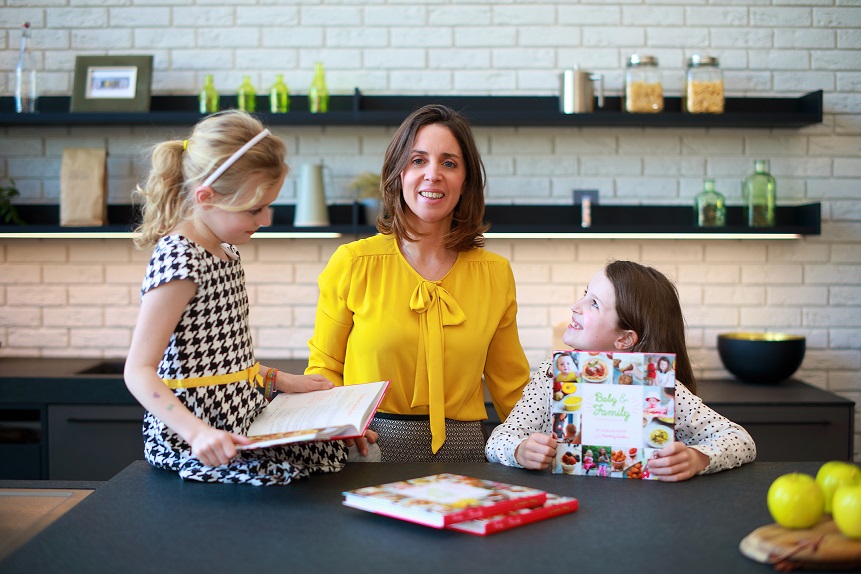 Siobhan Berry is Ireland's top weaning and feeding expert and the founder of Mummy Cooks. She has distinguished herself as a resource for parents by providing simple, realistic and fuss-free advice. Siobhan's method of feeding starts from the weaning stages with a simple philosophy: cook for family, adapt for baby.
Siobhan has a number of award winning products including her weaning pots that help parents portion baby food which are sold throughout Europe. Recently she has added the Mummy Cooks Food Flask and a Recipe Book. Siobhan is the first Baby and Toddler ambassador for SuperValu, and the weaning expert at Ireland's largest parenting site, MummyPages. She makes regular TV and radio appearances as Ireland's feeding expert.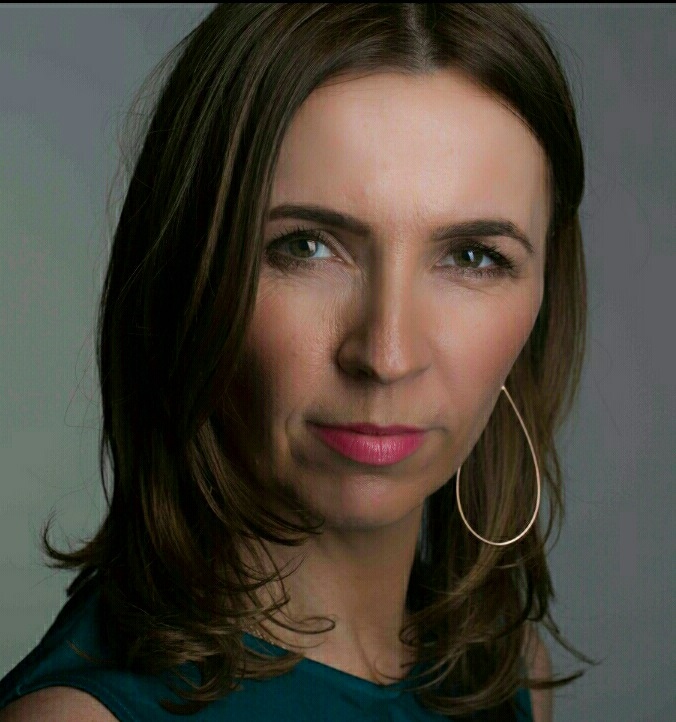 Jennifer Swaine developed Style Media due to her great passion for Social Media & it's power if used effectively to create a strong online presence for business. Having first-hand experience as an SME owner, she understands the need to spend your valuable time on the day-to-day running of your company. Style Media want to help business owners like themsleves to harness the power of their Social Media and to increase their customer base & ultimately sales.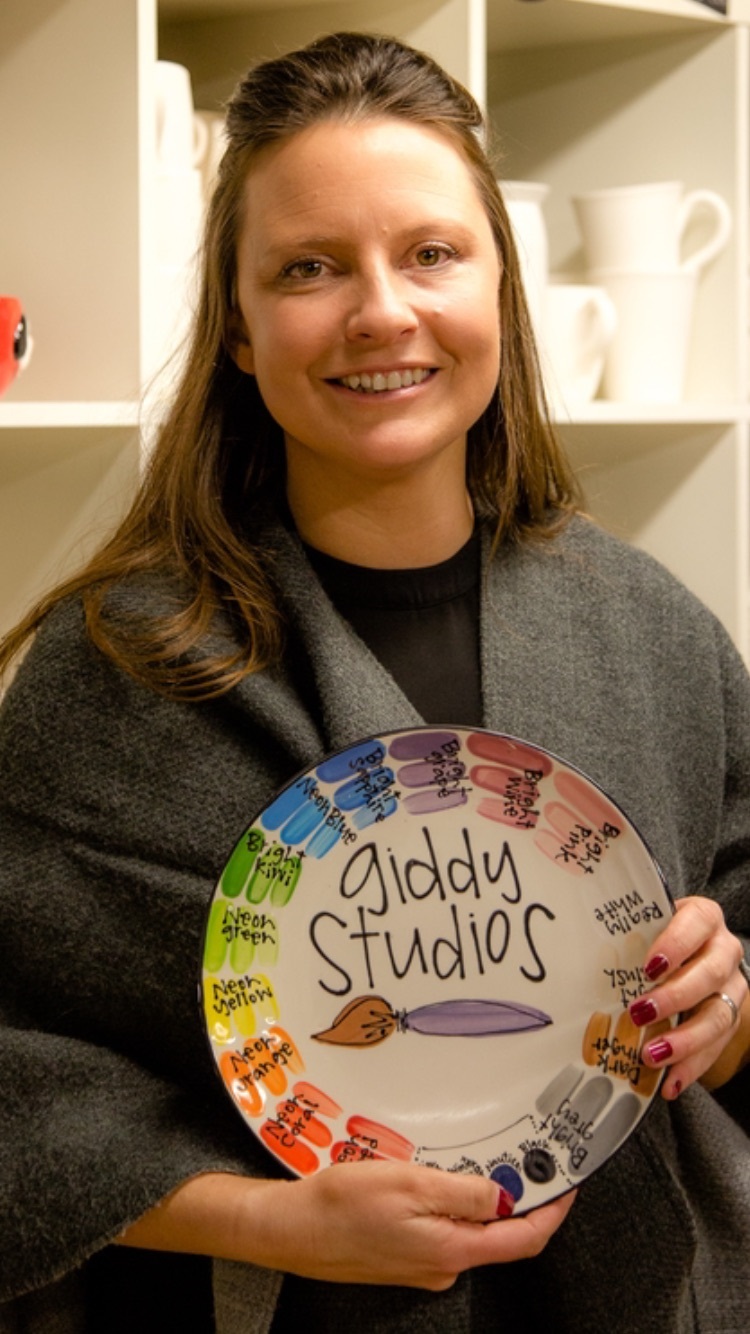 Helena Dilleen grew up on a farm near the pretty seaside town of Dungarvan in County Waterford. She later moved to Dublin to study a French and Spanish Marketing Degree, which was super handy when setting up the business, Giddy Studios, in August 2008.
Helena & her husband Al have two beautiful daughters; Lena and Jessica. Their love of family time and creating precious memories with their girls translates to a welcoming family atmosphere in the studio. Lena & Jessica have truly inspired how Giddy Studios has evolved and it is a pure testament to their inputs along the way. More recently Helena appreciates, even more, the place for Giddy Studios in our worlds as we encourage our little people away from screens and into more art based activities. Alan doesn't officially work within the business although he may agree to differ on that one:)
As Giddy reflects on its upcoming 10th Birthday it is amazing to think of the journey it has taken. Helena left her job in a graphic design company to start Giddy Studios. Centre to her vision at this time was facilitating positive memory making, in an environment where people from all walks of life could get involved. The first location was a beautiful studio across from Marley Park in Rathfarnham. Although this studio was a lovely place to visit it was much quieter than the hustle and bustle of Dundrum Town Centre, which was later moved to in 2011. Dundrum has been an amazing opportunity for Giddy and has allowed Helena and the team to continue making gorgeous memories with their customers. In more recent years the business has begun to grow further to incorporate new activities, such as corporate events and 'Baby and Toddler Week'.
One of the key success factors of the studio is putting the customer at the heart of our decision making. We can ask the question of our decisions every day when faced with problems: What is the 'giddy' thing to do – it makes running the business transparent and straightforward.
---
Mum Talks are monthly meet–ups for women looking to feel inspired, learn something new and make new friends. Babies are welcome too! Tea, coffee and delicious fresh fruit and pastries will be available throughout the morning. You will also get to meet loads of amazing mums, bonus!
Mum Talks believe strongly that being a mum should not stop you reaching your career goals or enjoying your life evaluated when you have children.
Mum Talks host meet-ups in a friendly and comfortable environment and invite 3 inspiring speakers to share their story and the tools they use to help navigate this exciting (and sometimes daunting!) time. Babies are more than welcome to join while you learn and feel empowered.
Mum Talks aim is to give you confidence and empower you as you get ready to return to work after maternity leave; or are thinking of starting your own business; or are adapting to life as a stay at home mum.
---
Terms & Conditions:
Tickets must be purchased prior to the event and are non-refundable.
We may add, withdraw or substitute speakers without prior notice.
We may use image or likeness of attendees in any live or recorded video display, photograph or picture.
We may postpone, cancel, interrupt or stop the event due to adverse weather, dangerous situations, or any other causes beyond our reasonable control.