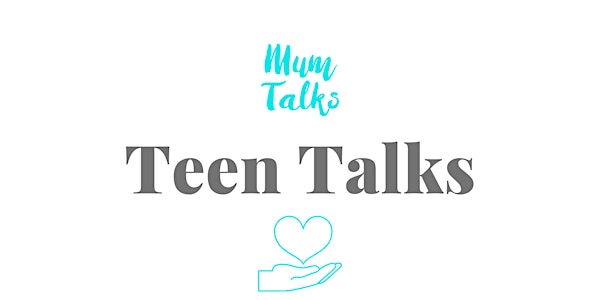 Mum Talks - Teen Talks Series
Teen Talks - 5 Top Experts every Tuesday evening for 5 weeks. Parent Psychology, Teen psychology, Nutrition, Sex, Cyber Safety
Refund Policy
Contact the organiser to request a refund.
About this event
Teen Talks - The Series Membership Includes:
The series is still available to buy and you will be sent Orla's recording until Tuesday 15th November
Starting on the 8th November, over the course of 5 weeks every Tuesday evening at 8pm (Irish time) we will have an experienced and qualified expert who will join us live on Zoom to answer all your questions and talk through tips and advice to support you at this new stage of parenting.
A recording will be sent out the following day and will be available for one week.
This series of talks is suitable for parents of children from age 10 +
We are thrilled to have the following top experts in their fields join us:
8th November: Nutritional Expert - Orla Walsh (orlawalshnutrition.ie)
15th November: Psychotherapist - Joanna Fortune (Joanna Fortune)
22nd November: Clinical Psychologist - Claire Conlon (Caterpillar Clinic)
29th November: Sexual Health Therapist - Sarah Sproule (SarahSproule.com)
3rd December: Cyber Safety - Olwyn Beresford (Cyber Safe Kids)
Details on how to gain access to each Teen Talk via Zoom will be sent out in your confirmation email once you purchase your membership.
If you would like to purchase tickets to single talks for €12.50 + EB fee each you can do so here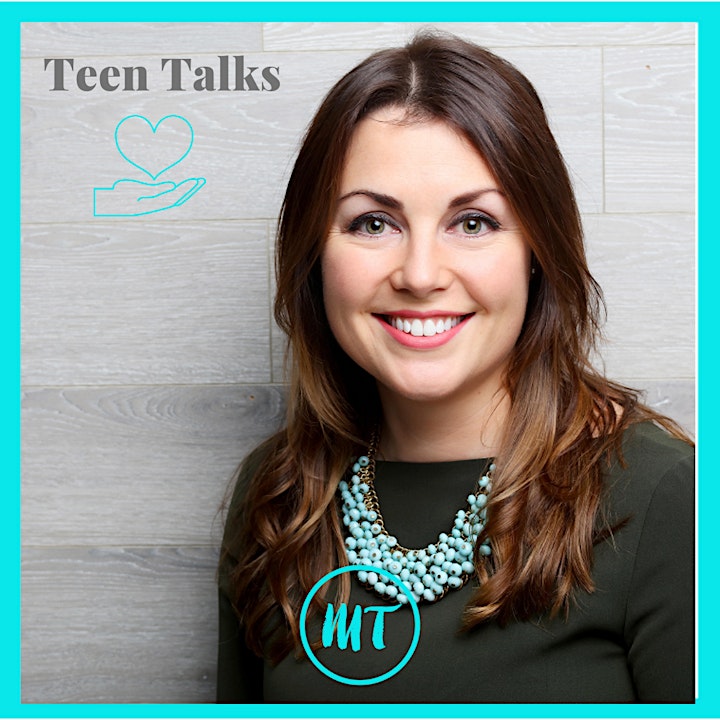 Orla Walsh - Nutrition 8th November 8pm
Born in Dublin, Orla qualified as a Dietitian from Kings College London. Orla also has an MA in Physiology from Trinity College Dublin, a Masters in Clinical Nutrition from Roehampton University, London and a postgraduate diploma in Sports and Exercise Nutrition at the University of Ulster.
Orla has completed additional training in Behaviour Change, the low FODMAP diet, fertility, PCOS and ISAK Anthropometry.
Although Orla works in all areas of Dietetics, she specialises in PCOS, cholesterol lowering diets and gut health.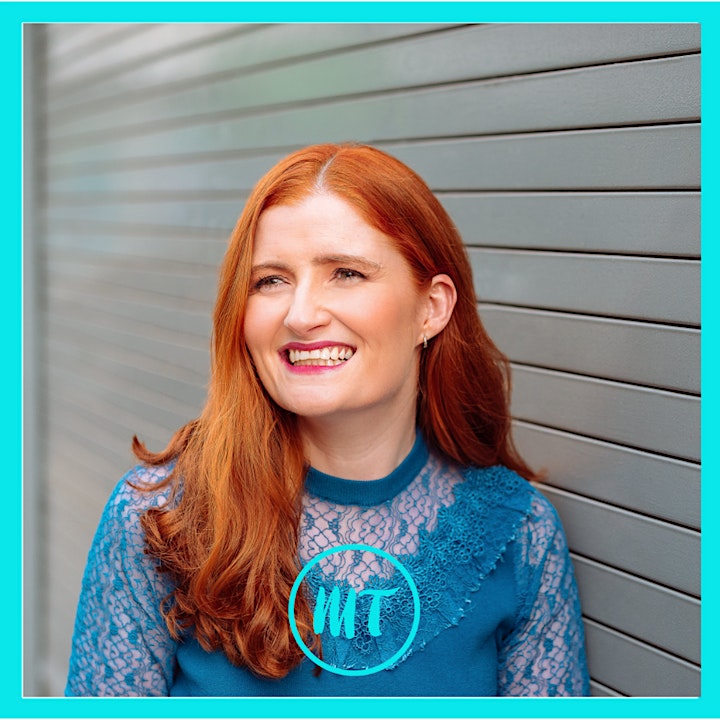 Joanna Fortune - 15th November 8pm
Joanna Fortune (MICP; MIFPP; Reg Pract APPI; CTTTS; ApSup PTI/ICP) is an accredited psychotherapist and attachment specialist. She is the author of the best-selling 15-Minute Parenting series (as featured in Grazia Magazines Top 21 Parenting Books in 2020) of books (0-7 years; 8-12 years and the Teenage years) and her new book Why We Play. She is the host of the 15-Minute parenting podcast. She founded the Solamh Parent Child Relationship Clinic in Dublin in 2010 (www.solamh.com)where she has worked with families around a variety of issues. She is a recognised supervisor, trainer and conference speaker in her field. In 2017 she delivered a TEDx Talk on the topic 'Social media – the ultimate shame game?' She has a weekly parenting column in the Irish Examiner. She is also a regular media contributor to a variety of radio (RTE, Newstalk and regional radio) and TV shows (RTE and Virgin Media Television). She is the parenting consultant on the weekly parenting slot on Newstalk's Moncrieff for over 4 years
Instagram: @joannafortune
Twitter: @imJoannaFortune
https://solamh.com
Talk: By the time our children hit adolescence we may find that it's our parenting that needs to grow up in line with their growing up. Joanna will talk us through the stages and adjustments of adolescence and how we can playful maintain our connection with our teenagers in these tricky years
-----------------------------------------------------------------------------------
Joanna Fortune MICP; MIFPP; Reg Pract APPI; CTTTS; Ap Supervisor PTI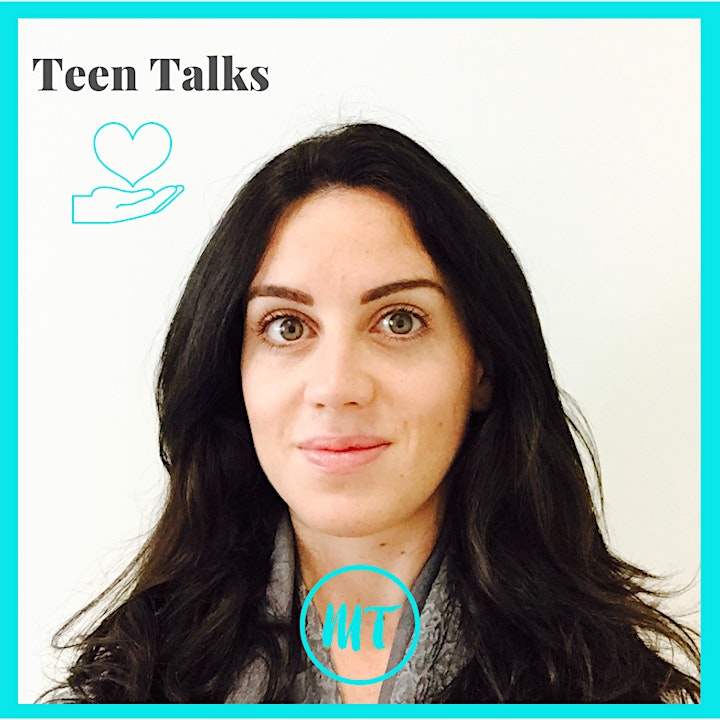 Dr. Claire Conlon 22nd November
Clinical Psychologist.
She fell in love with psychology whilst working in Great Ormond Street Hospital in the UK over a decade ago. She currently works in the health service in Ireland and for many years has provided support to parents, children and families across a wide range of issues. In 2021, she set up The Caterpillar Clinic with the goal of making psychological support and knowledge more accessible to all, not just those in services.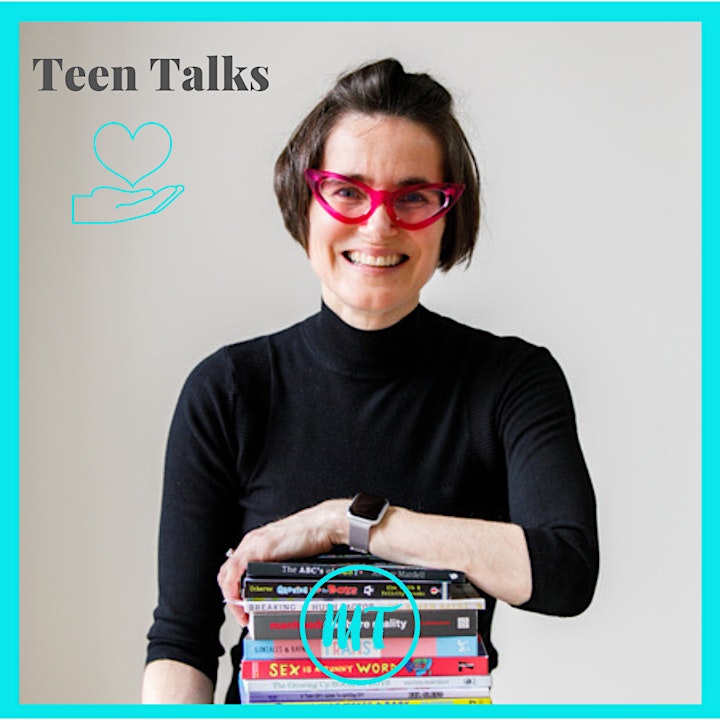 Sarah Sproule - Sex educator
When Sarah was 11 she was afraid she was only growing one breast and didn't know who to turn to for help.
Now as mother of three teens, with two decades experience as a therapist and a masters in sexuality studies, Sarah uses her skills as an occupational therapist and sex educator to ensure every parent and caring adult knows how to nurture deeper connection with their growing kid(s).
Because no child should ever feel alone and unable to reach out for help with their body, their boundaries or their knowledge about sexuality.
… and yes Sarah eventually grew two breasts roughly the same size.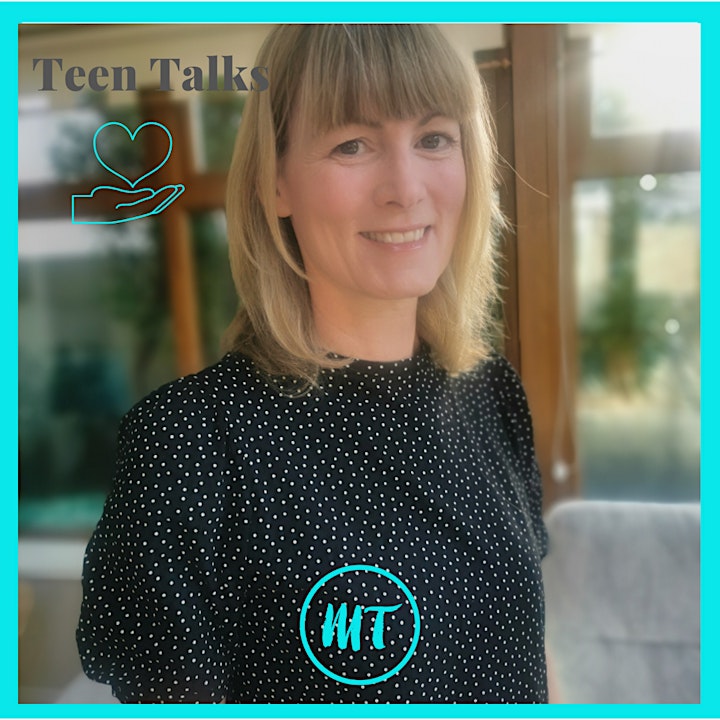 Olwyn Beresford - Cyber Safety Ireland
Olwyn worked in the software industry for many years as a trainer, consultant and product manager, combining her technical (B.Sc. Computers) and business skills (MBA). As a mother of four she gained first hand experience of the challenges that parents face today in keeping their children safe online. Olwyn volunteered for Extern Problem Gambling, where she took a particular interest in reducing gaming and gambling related harms for young people, and was a regular guest blogger for CyberSafeKids before joining the trainer team at the start of 2020. She greatly enjoys her role today as a content creator and trainer for CyberSafeKids, which enables her to assist children, parents, teachers and organisations, to develop vital digital media literacy skills.
T&Cs
When purchasing a Teen Tallk Membership or a single ticket to a Mum Talks event you will be added to Mum Talks newsletter mailing list, please email hello@mumtalks.ie if you would like to be removed.
Tickets are non-transferable and non-refundable.
We may add, withdraw or substitute speakers without prior notice.
We may use image or likeness of attendees in any live or recorded video display, photograph or picture.
We may postpone, cancel, interrupt or stop the event due to any causes beyond our reasonable control.