Description
Mum Talks are monthly meet–ups for women looking to feel inspired, learn something new and make new friends. Babies are welcome too! Tea, coffee and delicious fresh fruit and pastries will be available throughout the morning. You will also get to meet loads of amazing mums, bonus!
Mum Talks believe strongly that being a mum should not stop you reaching your career goals or enjoying your life passions, both of which are vital for self-care but can sometimes feel forgotten about or may need to be re-evaluated when you have children.
Mum Talks host meet-ups in a friendly and comfortable environment and invite 3 inspiring speakers to share their story and the tools they use to help navigate this exciting (and sometimes daunting!) time. Babies are more than welcome to join while you learn and feel empowered.
Mum Talks aim is to give you confidence and empower you as you get ready to return to work after maternity leave; or are thinking of starting your own business; or are adapting to life as a stay at home mum.
We are delighted to announce our speakers for the 6th March!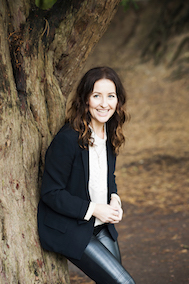 Leigh Tucker Designer, entrepreneur, NCAD graduate and mother of three girls Lena 10, Harper 7 and Willow 6, married to Oran and living in Dublin. Leigh has been part of the fabric of Irish fashion since birth with a lineage that includes the independent luxury fashion boutique, Costume and fashion designer father, Brian Tucker.
She launched her line of clothing, Leighlee straight out of college in 1999 which sold in stores worldwide for ten years, The birth of her third child in 2011 brought a new focus and a time for a new challenge. Having had a women wear collection with Dunnes stores in 2007 she approached them with a proposal to collaborate with a children's clothing collection.
Her Willow children's clothing collection for Dunnes Stores first launched in October 2013. Now in its 4th year what started as a bi-seasonal collection has grown to a new range every month. It is available in 26 Dunnes Stores nationwide and online at dunnesstores.com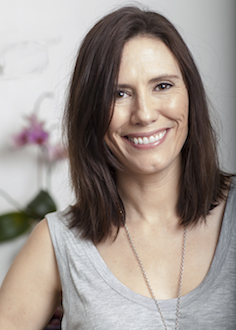 Aileen Cox Blundell is a mother of three and is the creative force behind Baby Led Feeding, the multi-award winning food blog which shares natural and wholesome recipes for babies that the entire family will also love. One meal, one family.
Winner of both Best Irish Parenting Blog and Best Irish Food & Drink blog, Baby Led Feeding has become a destination for little foodies all around the world. Baby Led Feeding is not about depriving children of treats, foods or sauces they love, it is about making healthier choices that taste amazing, getting little ones eating more vegetables in a delicious way and bringing your children on an incredible food adventure.
Aileen's book The Baby Led Feeding Cookbook was released by Gill Books in March 2017 and instantly became a number one bestseller staying in the top 10 most sold hardback books since it's release.
You can follow her recipes on www.facebook.com/babyledfeeding or www.babyledfeeding.com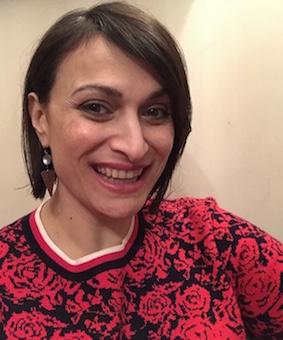 Sarina Bellissimo originally planned to be in Ireland for eighteen months. Eleven years later, that plan has well and truly been thrown out the window.
On Saturdays, she can be found presenting Spin 1038's weekly entertainment show, "Plan B". On the show she chats with some of the world's biggest stars; learns from amazingly talented people in "Plan B Master Classes"; shares her love for music and movies with the audience; all while getting to dance (and sing really badly) on the job!
Sarina also indulges her love for all things entertainment by talking movies on TV and radio shows like "Ireland AM", Spin 1038's "We Love Movies", and Moncrieff's "Movies and Booze" (Newstalk). She also shares her thoughts on all sorts of topics as part of TV3's "Elaine" panel.
As well as that, like millions of others, Sarina has her own blog, "The Bellissimo Files". The blog features her interviews with some of Hollywood's biggest stars, TV and movie reviews, and her own musings on life.
Outside of work, Sarina loves laughing at ridiculous stuff with her mates; struggles to get herself to work out regularly; and as a mum to a one and six year old, she in constant awe of her mum and dad as she realises this parenting thing isn't as easy as they have made it look!
---
Terms & Conditions:
Tickets must be purchased prior to the event and are non-refundable.
We may add, withdraw or substitute speakers without prior notice.
We may use image or likeness of attendees in any live or recorded video display, photograph or picture.
We may postpone, cancel, interrupt or stop the event due to adverse weather, dangerous situations, or any other causes beyond our reasonable control.