Join us for a supportive weekly coffee and conversation on all things mum & baby every Friday at 11am, in partnership with Happy Cubs.
About this event
We know navigating motherhood in normal circumstances can be difficult enough so during this challenging time we are delighted to be able to facilitate this online gathering.
Join us and a group of like-minded women to share tips, inspiration and support on all things baby! From feeding, sleeping, bath time, playtime and gadgets to general chats about everyday life and how we are all getting on.
Everyone who attends a Coffee Morning in May will be entered into a draw to win a 5 week term of online Music Cubs classes!
Also, check out our Instagram page to enter a competition to win a 10 week term of Swim Cub classes (Dublin & Wicklow only, subject to availability)!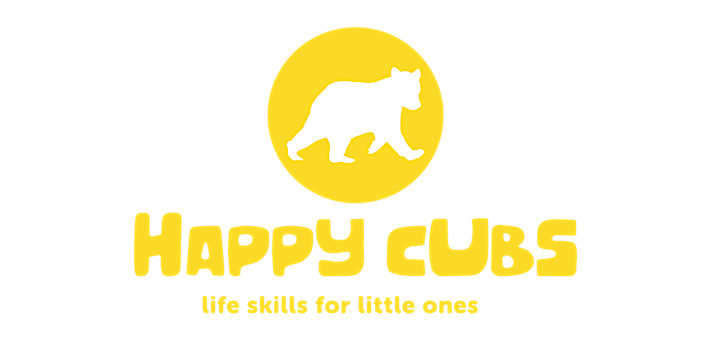 Happy Cubs is the home of Swim Cubs and Music Cubs classes. At Happy Cubs, we want to teach your child life skills in a fun way, ensuring they grow a lifetime love of each activity. Our swimming classes and music classes are taught through songs & play, and at your little ones individual pace. We have classes for babies, toddlers and preschoolers across Dublin and Wicklow.
Swim Cubs classes, for babies and toddlers aged 2 months to 4.5 years, are loads of fun while teaching swimming techniques and potentially lifesaving water safety skills. Swim Cubs classes take place in warm, private pools. Classes are gentle and baby-led, going at your little ones individual pace, so they grow a lifetime love of the water.
Music Cubs classes are 30 minutes of fun, melody & play for little ones aged 4 months up to 6 years. Your bear cub will be introduced to musical rhythms, beats and tempos. We teach simple percussion to your bear cub. You'll enjoy live performances by our talented musician on a variety of instruments. Music Cubs classes are a time to immerse yourselves in music, together. Little ones have a natural love of music. Grow that love in a gentle, fun way.
Terms and Conditions:
When registering for a ticket to attend you will be added to Mum Talks newsletter mailing list, please email hello@mumtalks.ie if you would like to be removed.
Tickets are non-transferable
We may use image or likeness of attendees in any live or recorded video display, photograph or picture.
We may postpone, cancel, interrupt or stop the event due to any causes beyond our reasonable control.