Improve your body image, and get the tools to help your children develop as body confident people.
About this event
As women our bodies and minds change when we become mothers. We might feel more comfortable in our skin and more self-assured, but there are some women who might feel less confident with these changes.
Cliona Byrne helps Mum's to accept and love your body so you can raise your kids to be body confident. We want you to embrace your body, and show your kids how to love their unique bodies and minds.
This workshop is for you if:
You want your kids to be proud of you and to say that their parent(s) are/were amazing and never once made them feel bad about themselves or like they needed to change.
You want to be the parent who shows their kids how to be cool and confident in their own skin.
Your kids are struggling with their body image and you have no idea how to help them/you've tried everything, and nothing seems to work.
About :
Cliona Byrne helps Mums who struggle with their body image to like their shapes, so they can raise their kids to be physique-confident. We all learn our beliefs of how we should look and be from our families, this is why Cliona created Body Positive Parenting, to help parents to raise their kids with a positive body image.
Cliona is a certified coach and has helped families from all over the world to break the cycle of children inheriting their parents' hang-ups and insecurities. Find more about Body Positive Parenting on Cliona's website or follow her on Instagram.
Terms and conditions: When registering for our Mum Tribe Events your details will be added to our Mum Tribe Mail, if you wish to be removed please contact us here: https://mumtribeireland.com/contact/
Tickets are non transferrable and non refundable.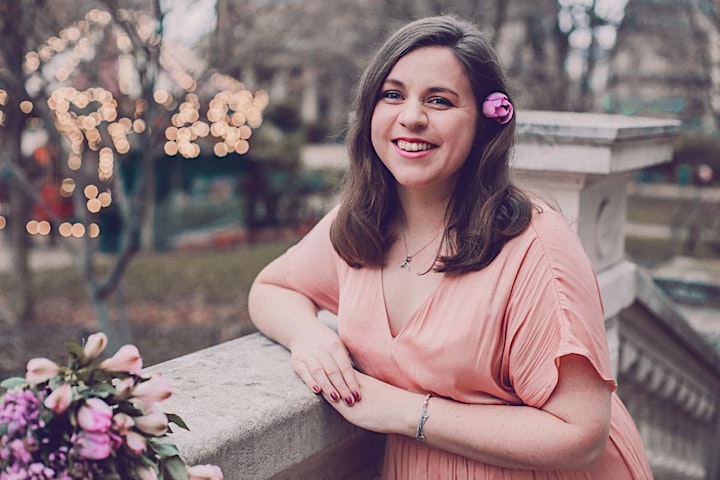 Organiser of Mum Tribe Wellness - Positive Body Image with Cliona Byrne
Mum Tribe Ireland is more than a mum's group. We want to bring the village to you to get you through the hard parts of motherhood and celebrate the great parts.
Mum Tribe host monthly events for mum's held virtually for now but we can't wait to get back to physically meeting up.
We are a no clique zone, everyone is welcome. Our events are always inclusive and laid back, whether you've been to one before or have just found us and want to join us - we want you to feel comfortable and leave with the same feeling you get after you have a natter with a friend over a cup of coffee.
Mum Tribe Wellness: Expert led workshops to help your body and mind feel amazing. We know that motherhood often means our cup is empty as we make sure our families are full. Our workshops aim to refill yours right to the brim so you look after yourself too.
Mum Tribe Connects: Specialist sessions to connect the dots between mum's and experts. Motherhood isn't always a walk in the park, and we want to give you access to professionals who can help you. From sleep to mental health, we have you covered.
Mum Tribe Socials: Easy going virtual meet ups just for mum's. We know you love your family, and we also know that you need a break! Forget sippy cups and soothers, our socials are all about mum's - plus our virtual events welcome comfy clothes and delicious drinks to enjoy our Mum Tribe Quiz which is sponsored by amazing Irish businesses.
We love to welcome new mum's to the tribe, you can find out about all of our activities like our podcast, small business market, book club, peer support groups and lots more here: https://mumtribeireland.com/
Don't forget to sign up to our Mum Tribe Mail to hear about our latest events and news here: https://mumtribeireland.com/mum-tribe-mail/
Mum Tribe is super social too, you can find us on Instagram, Facebook and Twitter.