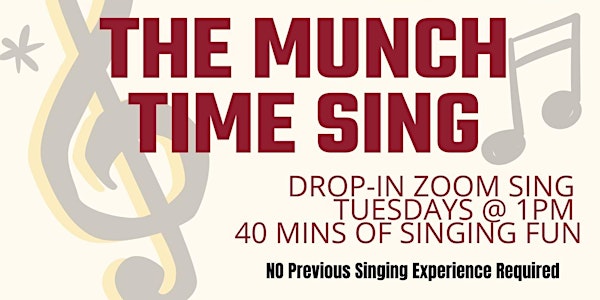 Munch Time Sing
Why not join us for a little online singing fun designed to fit in perfectly during your lunch break!
About this event
Working from home?
If you miss your weekly choir rehearsal... if you enjoy singing...if you'd like to try out a new hobby....then why not 'drop in' for one of our NEW Zoom Sing Sessions.
The Munch Time Sing is a weekly 40 min slot of music fun - a little interlude from your busy day :)
To get involved just register for the event and we'll email you all the information to need to join us on zoom.
So whether you can make the sessions part of your weekly schedule or only come along once that's ok - we'd love to see you!!!
All you need is a computer or device that you can use to access Zoom.