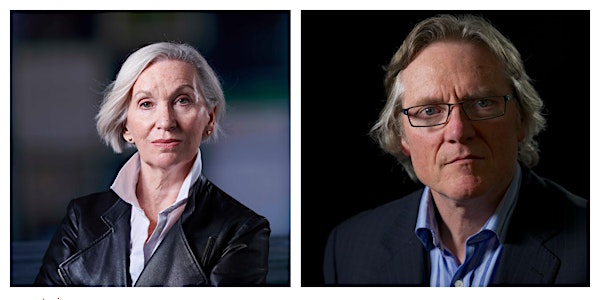 Murder in the library at dlr LexIcon: Murder Under the Microscope
Murder Under the Microscope
About this event

Ex State Pathologist Dr Marie Cassidy in conversation with Professor Jim Fraser.
Professor Fraser is a forensic scientist who has been involved in some of the biggest cases in recent UK history. Professor Dr Marie Cassidy was Ireland's State Pathologist from 2004 until 2018 and involved in many high-profile cases that grabbed national headlines. The two experts in their fields will draw on their experience to discuss what can and cannot be discovered in the lab, how essential the chain of evidence is, how evidence-gathering must be meticulous and what can go wrong if it isn't.
Professor Jim Fraser is a forensic investigator who has been involved in hundreds of murder investigations as an expert witness and cold case reviewer. He has given evidence many times as an expert witness. A Research Professor in Forensic Science at the University of Strathclyde and a Commissioner on the Scottish Criminal Cases Review Commission, he has advised many public agencies including police organisations in the UK and abroad, the Home Office, the Scottish Parliament and the UK Parliament. He is the author of Murder Under the Microscope. Find out more at http://www.jimfraser.net
Dr. Marie Cassidy was Ireland's State Pathologist from 2004 until 2018. During that time, she was involved in many high-profile cases, including the Stardust exhumation and the deaths of Siobhan Kearney, Rachel O'Reilly, Robert Holohan and Tom O'Gorman. In her memoir, Beyond the Tape, she invites us into the world of forensic pathology, and shares her remarkable personal journey, from working-class Glasgow to becoming Ireland's head pathologist.
An email with the link for the event will be sent out 2 hours prior to the event and again 10 minutes before. Alternatively you can access it on the Online Event Page on EventBrite.