Event Information
Location
The Studio @ dlr LexIcon
Haigh Terrace
A96 H283 Dublin
Ireland
Two Undertones and a Derry author discuss their city and the music and life that burst from it during a troubled period of its life
About this event
Geraldine's debut novel, 'Music Love Drugs War' was published earlier this year. Drawing from her experiences of growing up in Derry in the 70s and 80s Geraldine tells the story of a group of friends who try to escape the war that was going on outside of the pubs and live venues that became the focal points of their lives.
A radio producer and presenter as well as being 'Bass Undertone'. Michael Bradley's life has been informed by music. Formed in the late 70's in Derry, The Underones went on to record some of the most uplifting and familiar songs this island has produced.
Since replacing his brother Vincent in the Undertones Damian has been making music for the last 40 years or more. After the demise of the Undertones, Damian and other brother John formed That Petrol Emotion, recording five albums between 1986 and 1994. He is currently guitarist in 'The Everlasting Yeah' and touring again with The Undertones, who reformed in 1999 with Paul McLoone replacing Fergal Sharkey on vocals.
Geraldine, Michael & Damian will examine life in 1970's/80's Derry and the music that soundtracked that time.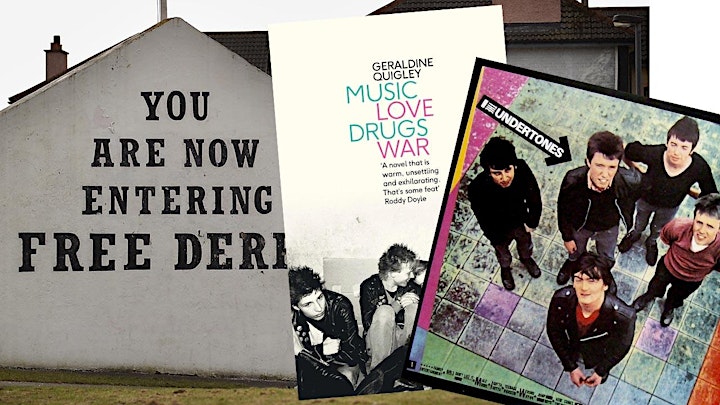 Date and time
Location
The Studio @ dlr LexIcon
Haigh Terrace
A96 H283 Dublin
Ireland