Description
Buy a season ticket to all five Dublin concerts in Music Network's Autumn 2016 touring season. Ticket includes a programme for each concert and an interval reception at the Trio Mediæval and Arve Henriksen concert on Saturday 26th November.
Tuesday 13 Sept: Colin Dunne, Tola Custy, Maeve Gilchrist and David Power (Ireland/Scotland)
The Sugar Club, Lower Leeson St, Dublin 2 (8pm)
Music Network is thrilled to present a new collaboration between the prodigiously talented dancer Colin Dunne, fiddler Tola Custy, harpist Maeve Gilchrist and uilleann piper David Power. This newly-commissioned work, is a sparkling kaleidoscope of melody and rhythm inspired by the natural sounds and shimmering patterns of light that announce Ireland's day.
Tuesday 11 Oct: Nathalia Milstein (France)
St. Ann's Church, Dawson Street, Dublin 2 (8pm)
This tour sees the return to Ireland of the young French pianist Nathalia Milstein, who swept to victory in the 2015 Dublin International Piano Competition with what one critic described as an "electrifying" performance of Prokofiev's Second Piano Concerto.
Tuesday 25 Oct: Hot Club of Cowtown (USA)
The Sugar Club, Dublin 2 (8pm)
For two decades Hot Club of Cowtown have been setting stages ablaze with their intoxicating blend of jaw-dropping virtuosity and down-home melodies, weaving together country, ragtime, big band jazz and blues to awesome effect.
Tuesday 8 Nov: Anneleen Lenaerts and Dionysis Grammenos (Belgium/Greece)
The Hugh Lane Gallery, Dublin 1 (8pm)
Expect passion, technical aplomb and an exceptional chemistry between two dazzling virtuosi as Anneleen Lenaerts, Principal Harpist of the Vienna Philharmonic performs with Dionysis Grammenos, recently dubbed by one critic as "the new prince of the clarinet".
Sunday 20 Nov: 30 Years of Making Live Music Happen
Royal Hospital Kilmainham, Dublin 8 (5.30pm)
Former principal conductor of the RTÉ Concert Orchestra David Brophy will conduct a new commission by celebrated Irish composer Philip Martin, performed by a large scale harp ensemble of both professional and non-professional players.
Saturday 26 Nov: Trio Mediæval and Arve Henriksen (Norway)
Royal College of Physicians, Dublin 2 (8pm)
Prepare to be bewitched by the meditative and exquisitely beautiful soundscape of Norwegian jazz trumpeter Arve Henriksen's cross-genre collaboration with Oslo's early-music ensemble Trio Mediæval, as an array of trumpets, electronics and computer loops vie with voices, hand chimes and the mesmerising tones of the Hardanger fiddle.
Full touring details are available at www.musicnetwork.ie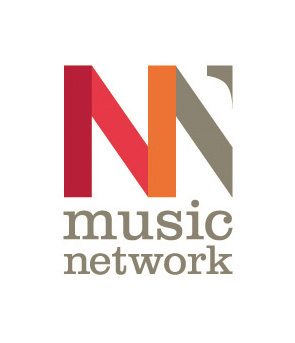 Music Network tours are funded by the Arts Council and are presented in association with RTÉ lyric fm.