About this Event
Our Keynote Speaker:
Professor Joanne Loewy DA, LCAT, MT-BC is the Director of the Louis Armstrong Center for Music and Medicine and an Associate Professor at Icahn School of Medicine at Mount Sinai. She is the principal researcher of an innovative music therapy protocol for premature babies in the NICU called: First Sounds: Rhythm, Breath & Lullaby, published in Pediatrics(2013). She is an editor of several texts and speaks internationally on her research in sedation, assessment, pain, asthma and NICU music therapy. Dr. Loewy is the Editor in Chief of the international, peer reviewed journal 'Music and Medicine' and serves on several editorial boards. She is a Cochrane NICU and Palliative Care reviewer and has edited several books including Music Therapy in Pediatric Pain and Music Therapy in the NICU. She received her doctorate from NYU and is a Founding Member of the International Association for Music and Medicine.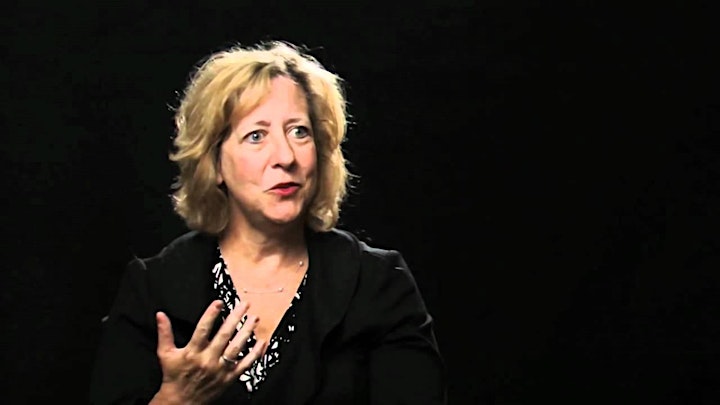 Agenda:
10.00 - 11.30 The application of Music Therapy in Maternity Care by Professor Joanne Lowey (Parent Craft Room)
11.30 - 12.00 Tea/coffee
12.00 -12.45 Music therapy and maternity care projects in Ireland (Parent Craft Room)
"Beyond the Noise: A Musical Intervention to Meet the Needs of Parents and Infants on Neonatal Wards" by Catherine Sweeney Browne (Waterford Healing Arts Trust, University Hospital Waterford)
"Developing a perinatal music therapy programme for women and their families in the Mid-West Region" by Pui Sze Cheung (Irish World Academy of Music & Dance, University of Limerick)
12.45-1.30 Lunch and networking
A live music therapy demonstration is also available to attending nurses and music therapists (12-12.45). This can cater for a maximum of 15 people and registration for this is on a first come first serve basis. If you would like to view this session please contact: puisze.cheung@ul.ie
Our Presenters:
Catherine Sweeney-Brown grew up in Waterford as part of a musical family. She studied music at Bangor University in Wales, specialising in flute performance, and went on to gain her Masters in Music Therapy at Anglia College in Cambridge.
She then worked for over 20 years in the UK in the fields of children's palliative care, paediatric mental health, profound disability and acquired brain injury. She now lives back in Ireland where her clinical work is based in special schools and in private practice. Last year she delivered a ground-breaking project with the Waterford Healing Arts Trust, spending six months working on the Neonatal Wards at University Hospital Waterford.
Pui-Sze Cheung is a qualified music therapist, pianist, and a PhD researcher. She is doing a doctoral research on developing perinatal music therapy to support women and their families. She is the founder and organiser of the special interest group "Music Therapy in Maternity Service".
Pui-Sze has a bachelor's degree in psychology, MA in Music Therapy, and qualifications of classical and contemporary music. She works at the Blue Box Creative Arts Therapy Centre and provides private individual and group music therapy service at various locations in Limerick. Her clinical experience includes working with children and adult with mental health challenges, and people with neurodegenerative disease and intellectual and physical disabilities.