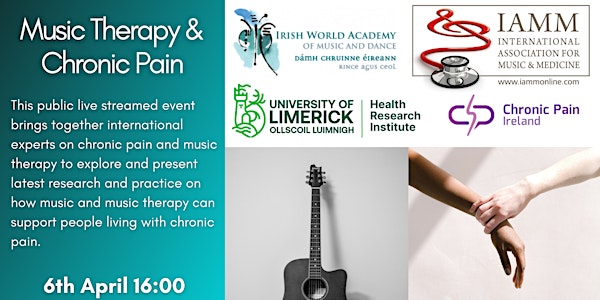 Music Therapy & Chronic Pain Online Seminar
A public live streamed event with experts from across the globe discussing and demonstrating the use of music therapy for chronic pain.
About this event
This public live streamed event will bring together international experts on chronic pain and music therapy to explore and present latest research and practice on how music and music therapy can support people living with chronic pain. Speakers include people living with chronic pain, a consultant anaesthetist specialising in pain management, and senior music therapists from across the globe. This event is presented by the International Association of Music Medicine special interest group on Music Therapy and Chronic Pain. The event is supported by the University Hospital Limerick and the Irish World Academy of Music and Dance, University of Limerick.