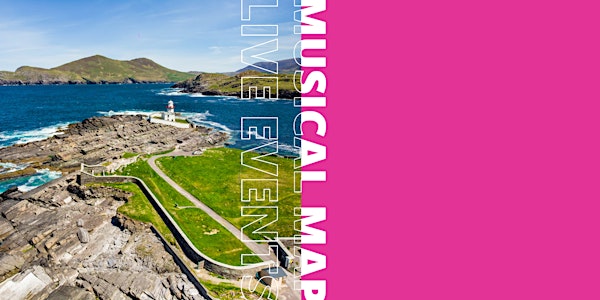 Musical Map Live Events
We are excited to invite you to a number of free events in a number of pop-up venues around the island.
When and where
Location
Valentia Island Valentia Island Valentia Island Ireland
About this event
2.00pm at The Lighthouse, Cromwell Point
Launch of the 'Soundtrail' with winning sound artist Dumnac Goulet, Faye Boland writer and Dani Gill of 'The Lighthouse Project'.
3.15pm at Atlantic Villa, Knightstown
'The Voice of the Oboe' – a trip through the world of music for this unique instrument with Melinda Maxwell, Festival Artist
4 .30pm at Valentia Island Farmhouse Dairy
Rêves de Jeux Mécaniques – Film
Ravel is best known for Bolero. But most people don't know he loved mechanical wind-up toys and had a vast collection of them. In this filmed performance made for screen, we enter Ravel's imagination, where toys come alive in the dead of night. Darragh Morgan and Tim Gill give a powerful, intimate performance of Maurice Ravel's Sonata for Violin and Cello.
As commented by one audience member "Possibly the most imaginative use of video I've seen in the past twelve months" this film won a Silver Medal Award for Outstanding Achievement at the Global Music Awards (2021).
Directed by Jonathan Berman. A Greengage Production.
Here is a trailer to whet your appetite: https://vimeo.com/499588111