MyMind Covid-19 Health & Wellbeing Support webinar dealing with how to manage Loneliness and Isolation during the Covid-19 Pandemic.
About this Event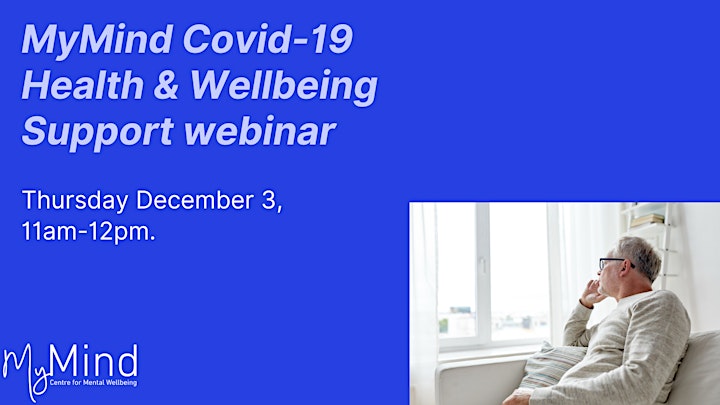 The Covid-19 pandemic has presented a whole raft of additional problems in daily living which have lead to increased challenges to people's mental health.
MyMind has devised a series of short webinars hosted by our therapists to offer some help and support to people who are struggling on a daily basis.
The third in the current series deals with how we can manage loneliness and isolation, two issues which have taken prominence for many people over the past number of months.
MyMind therapist Vincent Ryan will offer some helpful advice on how to deal with these issues and to better cope in our day to day struggles, while we work to keep our mental health in good shape. There will be a Q&A at the end of the presentation.
This is a free public event.