Event Information
Location
Ohh La La,
Parliament Street
Ennistymon
Ireland
Idir Dhá Thrá presents Natalia Beylis and Eimear Reidy (Whose Woods These Are) on Sunday December 5th @ Ohh La La, Ennistymon. 8pm
About this event
Whose Woods These Are : Natalia Beylis & Eimear Reidy
Piano and Electric Piano, Cello
Natalia Beylis & Eimear Reidy present an imagined musical woodland journey with their 'Whose Woods These Are' piece. The title of their arboreal music & research project 'Whose Woods These Are' is taken from Robert Frost's 'Stopping by Woods.' The poem entered public domain on midnight Jan 1 2020 and now it is owned by no one/owned by us all collectively. 'The woods are lovely, dark and deep.' Who owns the trees? Who owns the woods? Is it the birds who build homes within the branches? Or the worms who create the nutrients among their roots? Or all creatures whose very lives rely on their oxygen? Imagine a public domain of trees where no one owned them & together we were their guardians. Natalia and Eimear will perform their Whose Woods These Are show on the 5th of December at Ohh La La Cafe at 8pm.
Kindly supported by the Clare Arts Office and the Department of Tourism, Arts, Culture, Gaeltacht, Sports and Media. #LocalLive
This is a limited capacity show in intimate settings. The event will be held indoors in a socially distanced environment, and anyone seeking to attend is reminded to abide by the current restrictions in place for the Covid 19 pandemic.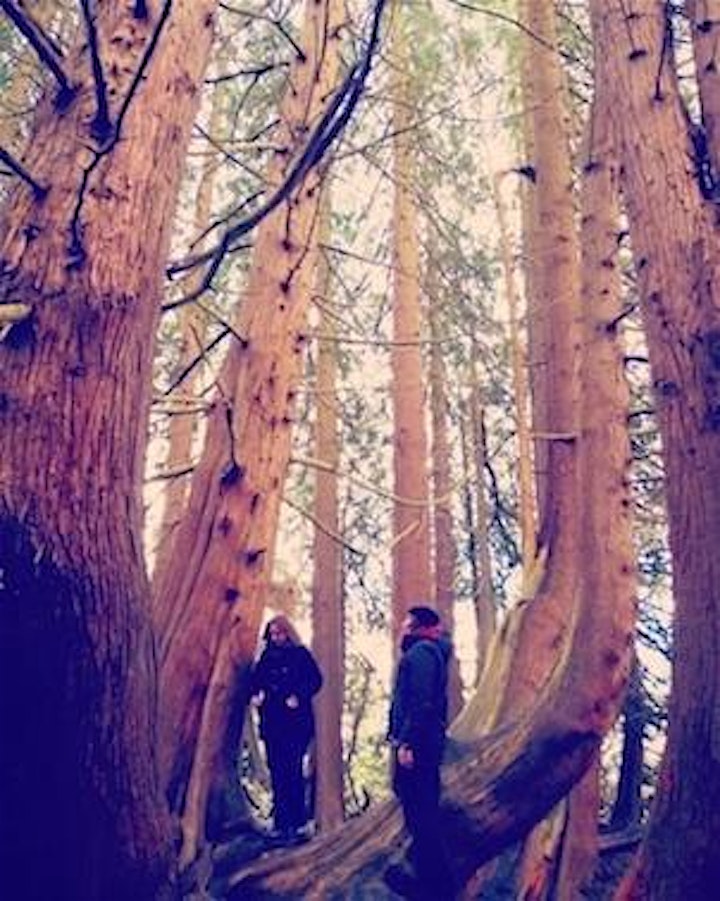 Date and time
Location
Ohh La La,
Parliament Street
Ennistymon
Ireland