Event Information
Location
Island Bridge
Dublin
Ireland
Description
National Trails Day - Liffey Odyssey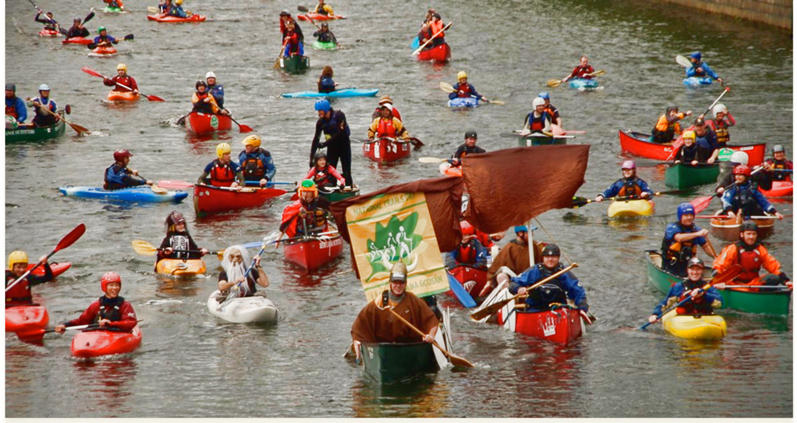 NATIONAL TRAILS DAY is a celebration of Ireland's wonderful variety of trails and a chance for everyone to enjoy some of our most beautiful countryside, forests, mountains and lakes.
As part of National Trails Day this year Outdoor Discovery in partnership with a number of canoe clubs is organising the "Odyssey on the Liffey" which is a canoeing trip on the River Liffey.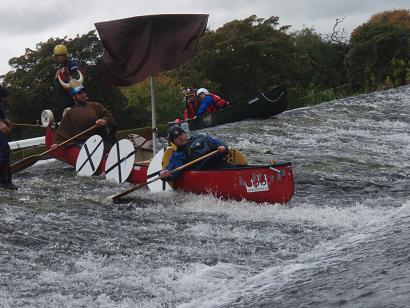 It will start at Islandbridge and finish in Dublin Port. The event is open to the general public but intending participants must satisfy the organisers they have sufficient ability to participate.
It is intended to be a fun and leisurely trip down the Liffey. Fancy Dress is strongly encouraged. It is open to Open Canoes primarily but participants may use Kayaks, Sit -on -Tops or any craft that involves a paddle.
Participants are expected to supply their own boat – preferably an Open Canoe but there will be a limited number of places available in Open Canoes to anyone who cannot supply their own. All participants must wear approved Buoyancy Aid and helmet and appropiate safety equipment and bring suitable clothing.
Outdoor Discovery will have a limited number of places for those who have not their own craft - there will be a small fee to avail of these spaces.
Further information by contacting conor@outdoordiscovery.ie
Equipment we can provide:
Sit on Top Kayak, Sit in Kayak, Canoe, Raft, Paddles, Helmet, Buoyancy Aid, Cag, Wetsuit, Spraydeck
What you will need:
A packed lunch with snacks
A Towel
A pair of old runners for wearing in the water
Sunscreen
Plenty of drinks
A sense of Adventure
This cost for equipment is €15 per person
For any queries please call the following numbers
085 8506025

Some places of interest en route
The River Liffey flows through Dublin, the capital city of Ireland. It rises in the Sally Gap, near to Kippure, and runs for around 75 miles (125km) to enter the Irish Sea in Dublin Bay
• Start Point Garda Boat Club,
• Rowing Clubs – Army Club , Neptune Rowing Club , Commercial Club ,
• Heuston Station (R)
• Croppy Acre (L)
• Collins Barracks (L)
• Clarence Hotel (R) – association with U2
• Four Courts (L)
• Custom House (L)
• Point Depot (L)
• Jeannie Johnson (L)
• Spencer Dock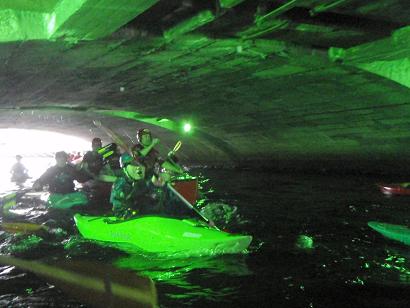 Liffey Bridges Dividing the Northside of Dublin from the Southside.
The Liffey is spanned by numerous road bridges and footbridges including (listed from West to East) :
• Sean Heuston Bridge
• Frank Sherwin Bridge
• Roy O'More Bridge
• James Joyce Bridge
• Mellowes Bridge
• Fr. Mathew Bridge
• O'Donovan Rossa Bridge
• Grattan Bridge
• Millennium footbridge – pedestrian only
• Ha'penny Bridge- pedestrian only
• O'Connell Bridge – Carlisle Bridge
• Butt Bridge
• Talbot Memorial Bridge
• East-Link Bridge

Other Places of Interest
Upstream from the city, at Chapelizod , the river is used by a number of rowing clubs.
Downstream of the final bridge (the East-Link), the river is mainly used for commercial and ferry traffic, with some recreational use also.
A well-known sight on the Liffey was the Lady Patricia and the Miranda Guinness , used to export from the St. James' Gate Guinness Arthur Guinness Son & Co. founded 1756,), known widely as Guinness brewed at St. James's Gate, Dublin, Ireland since 1759.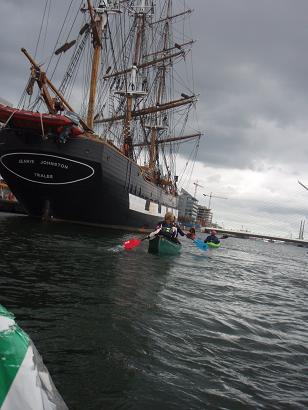 Nowadays the quays are being developed with the additional of linear parks and overhanging boardwalk. The quays of the Liffey include:
• Custom House Quay
• Bachelor's Walk
• Sir John Rogerson's Quay
• Eden Quay
• Merchant's Quay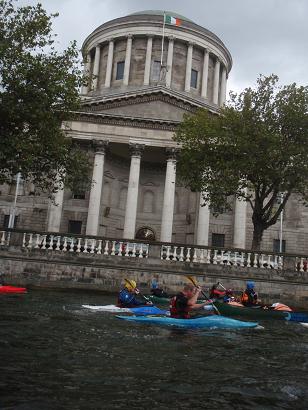 Date and Time
Location
Island Bridge
Dublin
Ireland