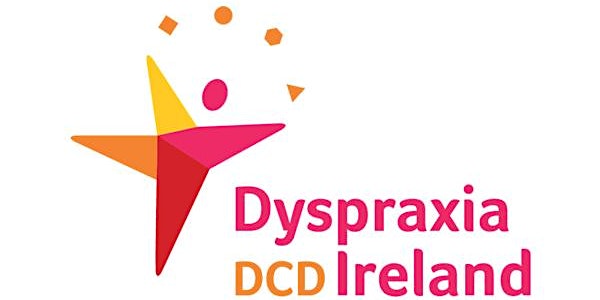 Navigating the transition from Primary to Secondary school- A 6 Month Plan
Navigating the transition from Primary to Secondary school- A Six Month Plan
Refund Policy
Contact the organiser to request a refund.
About this event
Dyspraxia/DCD Ireland are proud to present a new programme for parents/guardians whose children will be starting secondary school in September 2022. This series of three modules delivered via webinar will help families to support the transition from primary to secondary school for children with dyspraxia/DCD by working through some of the more common concerns and anxieties that can occur at this important time. Resources to assist through these transitions will be provided after each webinar.
Facilitator Stephen Hodnett is an Occupational Therapist and prior school teacher who has significant experience of working with children with dyspraxia/DCD across both health and education systems. Stephen has facilitated a number of webinars for Dyspraxia/DCD Ireland, as well as facilitating the 'Our Say In Our Schools' resource with a number of our members and has highlighted developing awareness and understanding of Dyspraxia/DCD and finding new ways to support people who use our service as two of his goals.
Objectives of modules 1-3:
• Participants will explore a clear timeline of areas to target throughout the journey from primary to secondary school.
• Participants will develop their knowledge of the key considerations when selecting a secondary school.
• Participants will have developed awareness of the supports and resources available to assist during the transition process.
• Participants will have a greater understanding of the challenges associated with the transition to secondary school.
• Participants will develop knowledge of a number of pro-active strategies to help children plan and prepare for the transition to secondary school.
•
Module 1 The first steps to the next step
Date: Wednesday March 2nd 2022
Time: 7pm
Webinar 1 will look at the considerations involved in selecting a secondary school suited to your child's needs. It will cover aspects such as who to talk to in secondary schools and establishing clear communications with schools.
The webinar will also explore what goals to set during the six months before beginning secondary school.
Areas covered:
• Changes and challenges
• Choosing a school
• Supports
• Preparations
Module 2 What can I do now?
Date: Wednesday May 25th 2022
Time: 7pm
The second webinar will focus on the key areas to address over the summer months and how to target the most important areas of preparation for your child. The focus will be on ensuring your child is as prepared as possible for starting secondary school.
Areas covered:
• What to expect
• Managing emotions and feelings
• Discussing expectations
• Setting goals
• Establishing areas to target
• Practicing and preparing new skills
Module 3 Finding my feet
Date: Wednesday September 7th 2022
Time: 7pm
The third and final webinar will target key areas to be worked on during the first weeks of school. This webinar will focus on compounding the work completed over the last few months. The focus will be on practical implementation and navigating new expectations.
Areas covered:
• What's new
• Positive self-talk
• Prioritising work
• Study skills
• Organisation and planning
• Supporting to succeed
Cost
Members €35 for all three modules
Non-members €45 for all three modules
Modules will be recorded and will form part of the resource package that you will receive after each webinar.