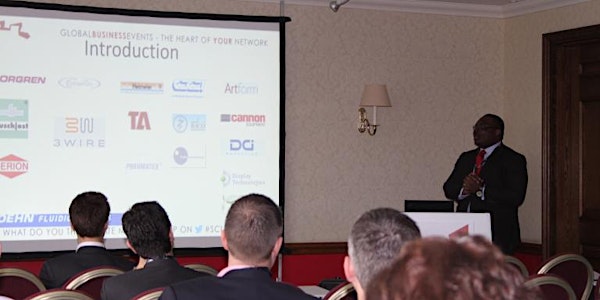 | Negotiating to Win (ADV) | Pine Hub Coworking| Pruune Consulting Ltd |
Location
Pine Hub
Pine Hub
Suite 10, Plaza 256, Blanchardstown Corporate Park 2, Ballycoolin
D15 EH34 Ballycoolin
Ireland
Negotiating to Win (Advanced Course)
About this event
Course Location
Pruune Consulting Ltd, Suite 10, Plaza 256, Blanchardstown Corporate Park 2, Ballycoolin, Dublin 15.
Course Duration
Full Day
Course Qualification
Course completion certificate.
Course Trainer
Bassey Duke, with 15+ years experience in procurement, supply chain and logistics (incl. customs/duties). In 2019, he was awarded with the Business All-Stars Thought Leader in Procurement.
LinkedIn Profile - https://www.linkedin.com/in/bassey-duke-meng-mba-cmilt-834b87b/
Detailed Course Description
The course builds on the foundations set in the beginner's course and goes into a lot of the tactics to employ during a negotiation. The course also covers globalization and provides content for negotiating abroad and or with other cultures.
Course Deliverable
The course will give learners a firm understanding of negotiation. It will give the learners practical steps to prepare for negotiations, also provide tactics for deployment during negotiations and the case studies will allow the learners to experience different scenarios which they may face in a negotiation environment.
Course Benefits
This course is designed for professionals who actively negotiate and want to improve their negotiation results by learning new tactics and experiencing different scenarios.
Modules
Recap from Beginners Class
Eyeball to Eyeball
Non-verbal Communication
Tactics and Ploys in Negotiation
Telephone Negotiation
Negotiating Overseas
Case Study 2
Checklist for Success
Bonus - Contractual terms (Advanced)
Bonus - Utilizing DISC to improve your negotiations
Meals, Internet & Parking
Breakfast, lunch will be provided to delegates.
Hot and cold drinks will be provided to delegates.
High speed broadband internet access will be provided to delegates.
Free parking will be provided to delegates who are driving.
Customer Reviews
CIO, King Solutions - I really have not met anyone else that is as great of a negotiator as yourself and that, at the same time, can maintain their integrity
Director, Endo Pharmaceuticals - Bassey is one of the most inspiring and entrepreneurial professionals I've ever met. His vast industry knowledge, attention to detail, perseverance and extremely high work ethics make him the successful person he is. Whether it's in Consulting, Supply Chain project management, Team Building or Coaching, Bassey is your man. Thank you Bassey for delivering quality work, always!
Vice President Global Supply Chain, Emerson - Bassey is a Logistics Leader, who has demonstrated Negotiations Skills, continuous Drive for Results and Achievements in complex international projects and acquisition integration.
How can I contact the organizer?
Email - info@pine-hub.com, courses@pruune.com
Telephone - 015252101