Description
Our next event, 'This Sporting Life' takes place on Wednesday 5th September at A.I.B. 66 South Mall at 6.00pm. This event will focus on the stories of women who have achieved great success in various sporting arenas and/or who now work in sports related businesses.
During our networking reception, a number of our member companies will be on site showcasing their sports related products and services, giving us an opportunity to better understand their businesses and support them into the future.
Focusing on various themes from sport journalism, coaching, being the best athelete, developing a sportswear company, bringing out the best in your team and battling illness to get back on track, guest speakers include Mary White, Brid Ryan, Fiona O'Driscoll, Vicki Ronning & Fiona O'Donnell. The varied personal presentations shall be followed by a short panel and Q&A discussion on the future of female career paths in the sporting arena.
Please note this event will last from 6pm - 8.30/9.00pm approx.
Photography/Recordings:
Please be advised that we do record our events with photographs and occasionally via video. Livestreaming may also take place.
These materials may be used by Network Cork and included in publications, media materials, promotional materials, digital platforms and social platforms.
If you do not wish to appear in any images captured, please contact a member of the Network Cork committee on site. We can then take appropriate steps to comply with your wishes.
If you have any queries regarding this event, please contact Network Cork via info@networkcork.com
---
Tickets are free for Network Cork members and €25 (+ fees) for non members. The event commences at 6pm and we look forward to seeing you there!
---
Mary White; Game Changer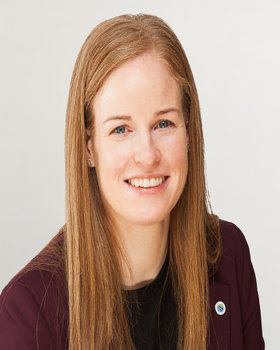 Mary White operated as a freelance sports journalist for seventeen seasons. Her first book - 'Relentless: The Inside Story of the Cork Ladies Footballers' - was short-listed for the 2015 Setanta Ireland Sports Book of the Year. On October 18, her second book - 'Game Changer' with Cora Staunton - will be published by Penguin Ireland. It is the first autobiography by a female GAA star. Mary presently works as a project manager with Johnson Controls.
Mary's presentation will focus on:
The changing landscape of sports journalism

The role of social media

The importance of becoming a game changer

What the future holds for women in sport
Twitter: @mary_white33
LinkedIn: marywhite33
Fiona O'Driscoll; My Sporting Story – Lessons learnt for Business & Life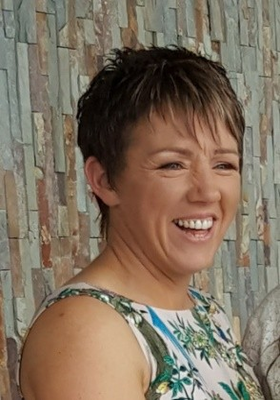 Fiona represented Cork & Munster as a camogie and ladies football player. The winner of six All Ireland senior camogie medals and an Ireland junior football medal. National camogie player of the year in 2002. As coach of the Cork senior camogie team, Fiona became the first female coach of All Ireland camogie winners in over 20 years in 2005 and 2006. Having trained as a PE teacher, Fiona taught in Laois and Cork, before working with Let's Go Summer Schools as operations manager and more recently was festival manager for Cork Pride Festival 2018.
Fiona's presentation will focus on:
Enjoying/having a passion for what you are doing

Drive to Succeed

Transition from Player to Coach – skill set required

Developing a Culture of Excellence

Coaching Philosophy
LinkedIn: https://www.linkedin.com/in/fiona-o-driscoll-499606b0/
Brid Ryan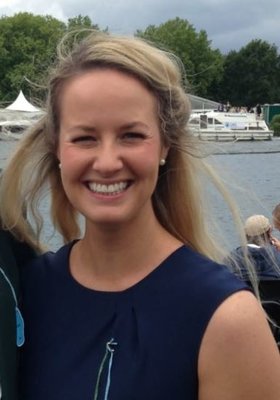 Brid Ryan is a Director of Queen B Athletics, the Cork based sportswear company designing high performance training kit and custom team wear for women. Brid and the team at Queen B Athletics have two major passions; designing and manufacturing sportswear that is built specifically for women and shouting for/about women in sport at every level.
Twitter handle: @queenbathletics
Instagram handle: @queenbathletics
Vicki Ronning; Volunteering for Victory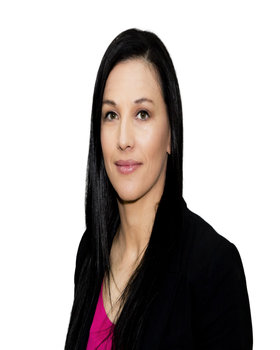 Vicki is a qualified accountant who joined AIB in 2005. She currently works as a Corporate Relationship Manager on the food and Agri team in Corporate Banking. Vicki is experienced banker with a strong track record in managing high profile relationships and large complex cases.
In addition to her full time role in AIB Vicki is also an active volunteer with Special Olympics. In addition to coaching her local club team, Vicki has held the position of head coach of the Eastern region basketball team for a number of Ireland games winning gold on numerous occasions. In 2015, Vicki coached the Irish Women's Special Olympics basketball team to gold in Los Angeles and more recently enjoyed success as head coach of the Eastern region team who won gold at the Ireland Games in June of this year.
Vicki also actively volunteers in Africa. In addition to her volunteering work Vicki is also a keen sport person. Vicki played national league basketball for DCU Mercy for a number of years during which time she won a number of All-Ireland medals. Vicki is also captain of the Parnell's senior ladies football team.
Fiona O'Donnell; Exercise & Illness - Moving the Goalposts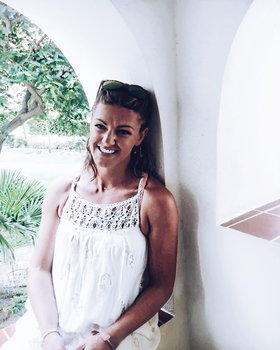 Fiona's background is in Medical Physiology and Clinical Measurement in Cardiology. Fiona has been working in the Health and Fitness industry since 2006 when she began teaching Pilates and taking PT clients. From here, Fiona went on to complete a Masters in Exercise and Nutrition Science.
In September 2017, Fiona received a donor kidney from her friend Gráinne through the paired donor exchange programme. Since then, Fiona has succeeded in recovering from the transplant and has completed a number of triathlons and other sporting events. Fiona has also resumed horse riding and is looking forward to competing in the future.
Fiona's presentation will focus on:
coming to terms with illness - mindset
making changes to goals
staying positive
allowing for recovery