Network Cork January 2017 event

Wednesday, 11 January 2017 from 18:00 to 20:00 (GMT)
Event Details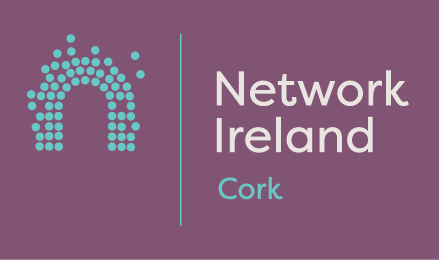 Network Cork January 2017 event
Wednesday 11 January
from 6–8 p.m.
Ambassador Hotel, Military Hill, St Luke's, Cork
Mindfulness with Hugh O'Donovan
As human beings we have evolved to be both rational and irrational. Also, for much of the time (not our fault), we have evolved to sleepwalk through life as if on auto-pilot. Add to this a brain/thinking capacity which, at times of high emotion, can be biased, distorted and prone to error. In the busy world of 'doing' that we live and work in, it doesn't paint a pretty picture of life and relationships. Just look around for the evidence of that. However, psychology and increasingly neuroscience (contemplative) are pointing to a different and better way and an evidence-based strategy which can bring more balance to the lives of busy people. In effect, you might be doing well but are you being well? Hugh O'Donovan, author and coaching psychologist, will explore the mind states of Doing and Being and share some insights into a strategy for SLOWING Down, SHOWING UP fully and LIGHTENING UP to the amazing world that we live in. The positive consequences of learning to do this amount to both mental and physical well-being and happiness.
About Hugh O'Donovan
Hugh O'Donovan is a Registered Psychologist (Work / Organisational), Performance Coach, former Army Officer and Munster second row forward.  As well as being Principal of Hugh O'Donovan and Associates (www.hoda.ie), Hugh has a passionate interest in and commitment to applying the best practice, evidence based insights of strengths based psychology (positive), coaching psychology and contemplative neuroscience, in order to enhance the life experience, work performance and well-being of individuals, groups and organisations.
Hugh is co-founder of the first masters in Coaching Psychology to be delivered in an Irish university (University College Cork) and programme co-founder and director on the Higher Diploma in Coaching/Coaching Psychology, also in UCC. He is an honorary vice-president of the International Society for Coaching Psychology, published author in the academic coaching domain and conference speaker. He recently published Mindful Walking: Walk your way to Mental and Physical Well-Being (May 2015), which integrates a mind/body understanding of well-being and happiness. In his spare time, he likes to trek to high, remote places, walk long distances, enjoy good company and explore archaeological artefact but not necessarily all at the one time or in that order. In June 2015, he set out from Mizen Head to experiment with the principles elaborated in Mindful Walking. He followed the O'Sullivan Beara March of 1603, took 23½ days to walk the length of the country and reach Malin Head, a total of 700 kilometres. He walked, he talked and he noticed a lot on his journey. In June 2017 he will set out on a short journey to walk the breadth of the country. 
Advance booking required.
Please note name badges go to print at 4 p.m. on Tuesday 10 January. If you register after this time, we ask that you bring a business card to insert into blank badges provided by Network Cork.
Any queries please contact Network Cork on info@networkcork.com
When & Where

Ambassador Hotel
Military Hill
St Luke's
Cork
Ireland


Wednesday, 11 January 2017 from 18:00 to 20:00 (GMT)
Add to my calendar