Location
Fota Island Resort
Fota Island
T45 HX62 Cork
Ireland
Join Network Cork in Fota Island Resort for its Annual Dinner and Businesswoman of the Year Awards.
About this event
The Network Ireland Cork Branch Annual Dinner and Businesswoman of the Year Awards will be held on Friday 27th May 2022 from 7pm to late at Fota Island Resort, Cork. Branch President Maria Desmond, Enable Ireland, and the 2022 Committee will be on hand to welcome you to this exciting black-tie event celebrating the very talented, enterprising and dynamic membership in Cork.
The night kicks off with a prosecco reception kindly sponsored by Electric followed by a sumptuous meal in the Smith Barry Suite. Later, live music by a great band will be sure to get you heading for the dance floor.
The President's Award kindly sponsored by Grant Thornton will be presented to one person in the room.
The 2022 Businesswoman of the Year Awards which will be presented in the following categories: 
Solo Businesswoman sponsored by Ardin Career Development
Emerging New Businesswoman sponsored by Kinsale Gin
Established Businesswoman sponsored by HerMoney
Rising Star Employee sponsored by Alive Coaching
Shining Star Employee sponsored by Beacon Commercial Business Services
Creative Professional sponsored by Hopkins Communications
STEM sponsored by J&J
Power Within Champion sponsored by Invesco
Network Cork is extremely grateful for the time and support shown by this year's three judges Linda Kiely, co-founder Voxpro; Vicki Crean, AIB and Dr Niall O'Keeffe, LEO Cork City and for the huge amount of work done by Awards Coordinator Ingrid Seim, Avenues Coaching and Consulting.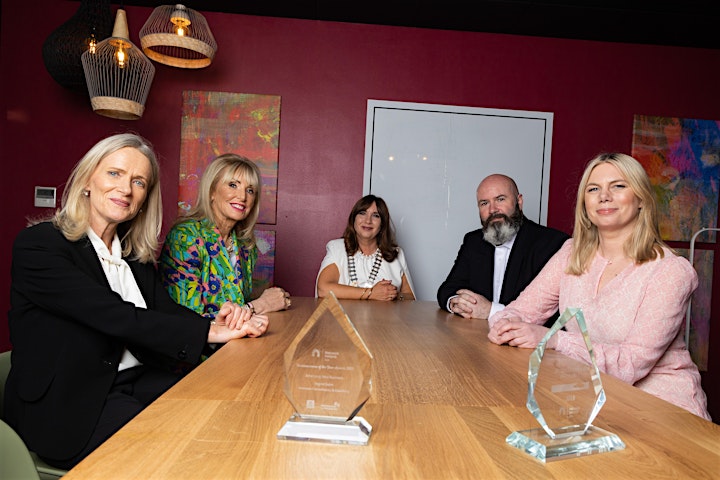 Network Cork is delighted to have Minister Michael McGrath attending the event as a guest speaker. Speaking of the event he said: "I am honoured to be invited to speak at Network Cork's Annual Dinner and Businesswoman of the Year Awards. I look forward to meeting the diverse membership of the Network Ireland Cork branch. Women are of course playing an increasingly significant role in the labour force and we are seeing more female entrepreneurs establishing their own business. However, it is clear that more needs to be done to ensure that women have equal opportunities in the labour market and are better represented in key positions in business. Events such as this are essential in this respect and it is important that we celebrate and elevate women and their careers whether they be employees or entrepreneurs running their own business. I am delighted to have the opportunity of representing the government at this important occasion."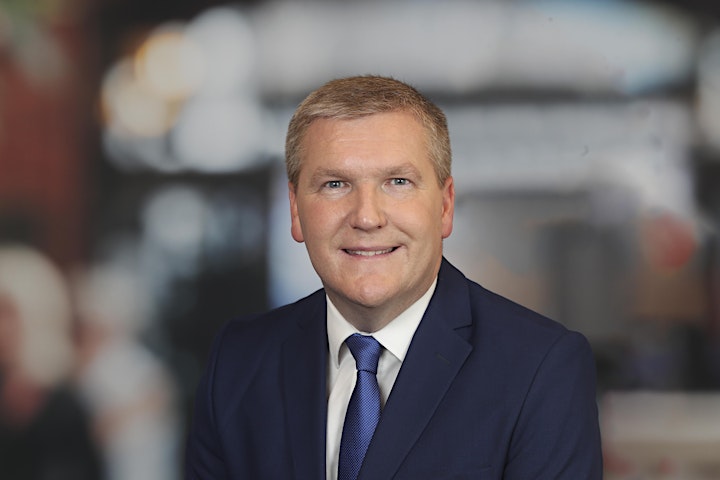 Gina London will be our host and speaker on the night. Gina is an Emmy-winning former CNN correspondent and anchor. She has clients in five continents and guides the top companies and executives in the world to more positively connect and engage with their employees, their board and themselves. A published author and regular media analyst, Gina has appeared on the BBC, FOX and CNN. She's been featured in Fast Company and interviewed on radio and TV across the world, from New Zealand to Europe, Africa and the United States. She also provides interactive and motivational keynote speeches on the power of communicating with purpose and impact.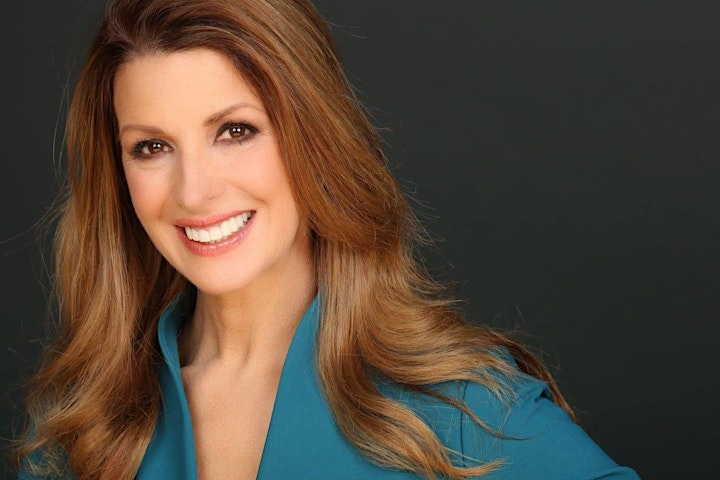 Attending on your own? We are conscious members have not had much time to network. Rest assured the committee will be hosting different tables and will be on hand for introductions. Barbara Nugent, Noella Carroll, Melissa Curley, Niamh Drohan, Marguerite O'Sullivan, Ciara Wilson, Konstantina Stefanidou, Paula Scopetta, Susana Marambio, Anita Siegl, Aoife Behan, Marion Courtney, Maura Mackey, Karen O'Reilly and Fiona Murphy-Gerlich will give you a very warm welcome.
Planning to attend with others? Why not treat the team, bring some friends & family, celebrate your award nomination or that of your colleagues! Tables of 10 are available for €890 and advance booking is required. Please email cork@networkireland.ie to book.
Network Cork is very grateful for the support of national official partner AIB and locally the Local Enterprise Office, Cork City.