Join us for our February event with renowned international speaker in the areas of Goal Setting, Leadership and Public Speaking, Gerry Duffy
About this Event
If you are a Business Owner or a Manager/Leader in a business, isn't it true to say that communication is a key to your success? But how do we stand out in a crowded marketplace? How do we attract customers when we have just a few minutes to share what we do?
Our February speaker's entire business is dependent on his standard of communication and in standing out in his marketplace.
WHO IS GERRY DUFFY?
Gerry Duffy is an international speaker in the areas of Goal Setting, Leadership and Public Speaking. His CV has seen him work with over 1000 companies and organisations and a personal passion for sport has seen him complete many extreme sporting challenges including running 32 marathons in 32 consecutive days. His popular keynotes and workshops contain insights into how we can get the very best out of ourselves and are filled with ideas and strategies that can help us both inside and outside work.
In a former life Gerry had a different business and was terrified of public speaking. Since he has overcome that fear, he has set up a speaking and training business and in the past 10 years he has delivered over 2,000 presentations. Clients who have hired him include Facebook, Google, SAP, Sales Force, Medtronic, Workday, Hewlett Packard and British Gas. He has also authored three books including THE GOAL GETTER - '35 Different Ways to Reach Your Goals.'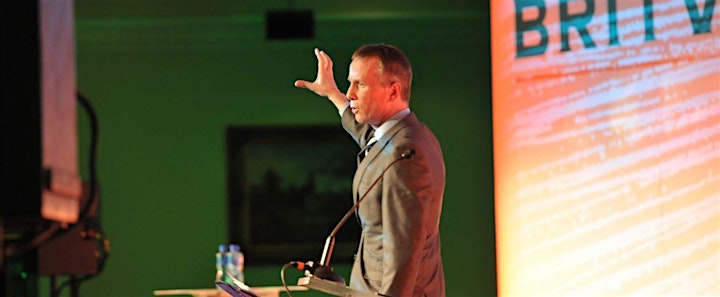 IN OUR FEBRUARY EVENT, YOU WILL LEARN:
The mistake that most business owners and leaders make
Two ways to instantly grab people's attention
An opportunity to work on your pitch in a breakout room with your peers